Olaf Schneider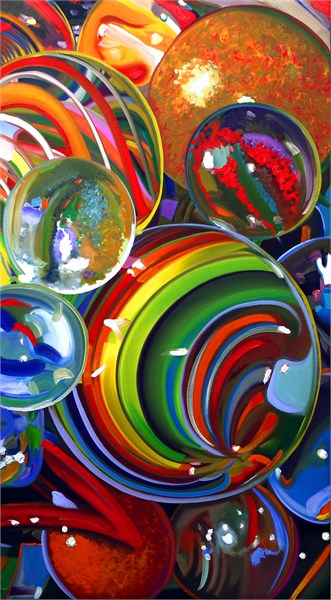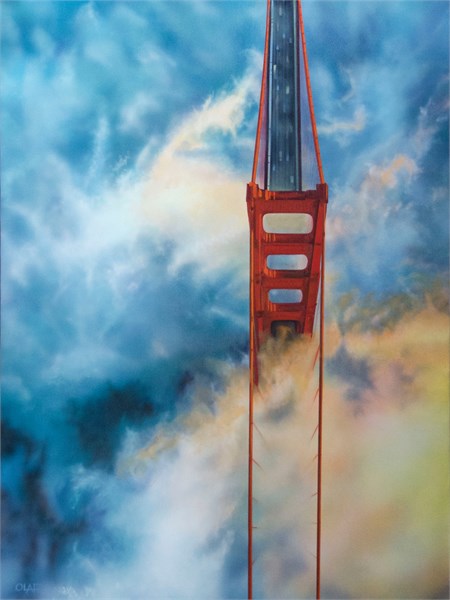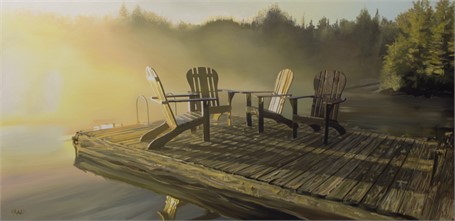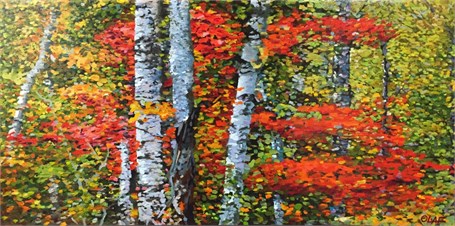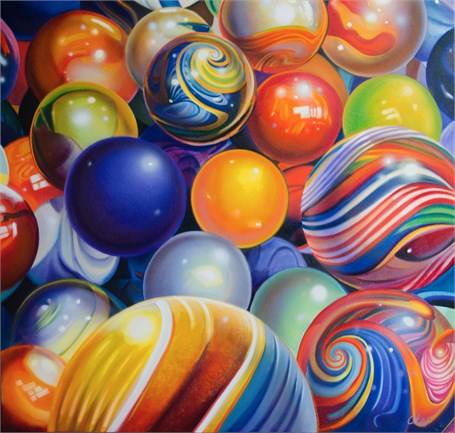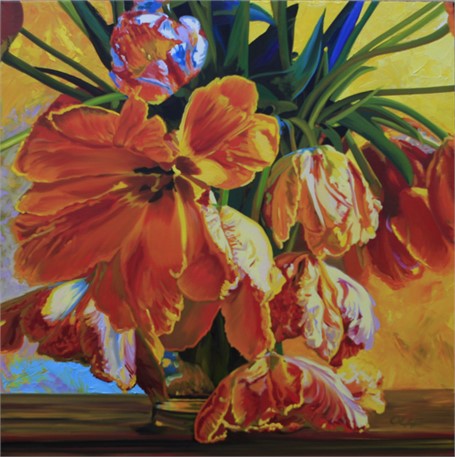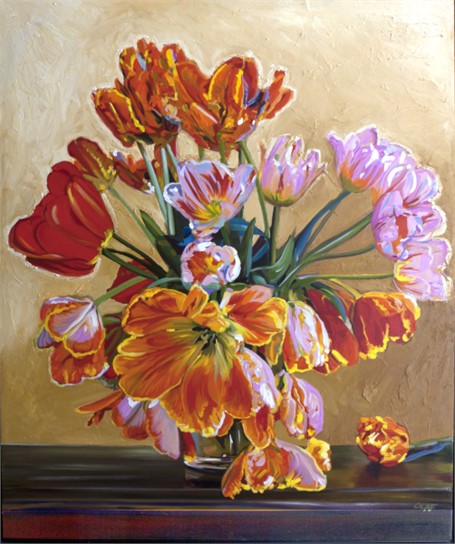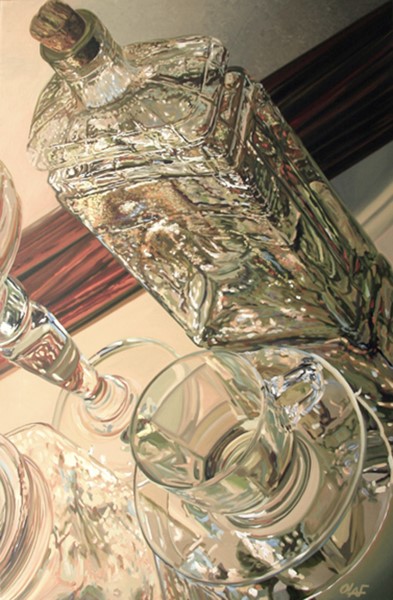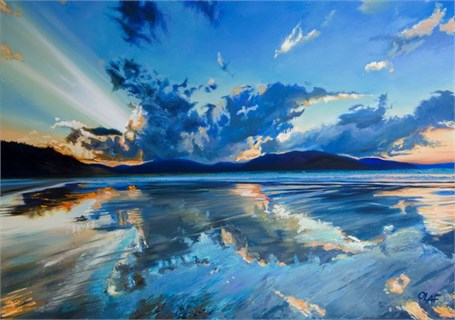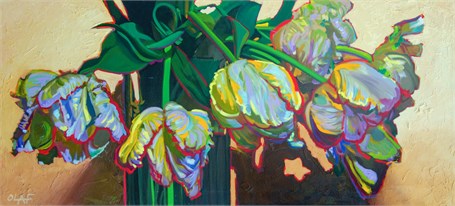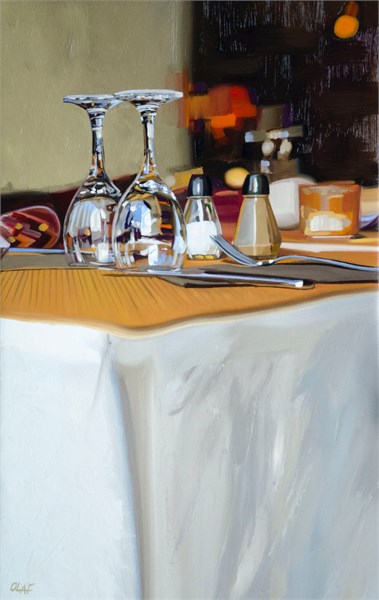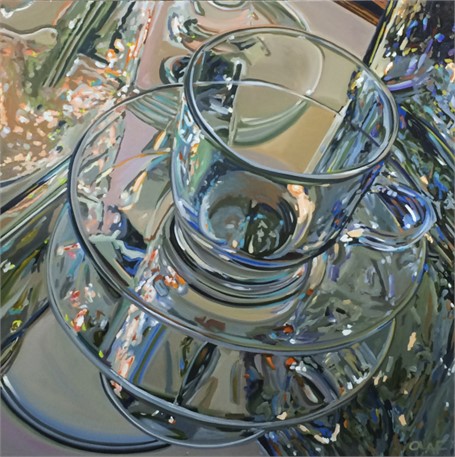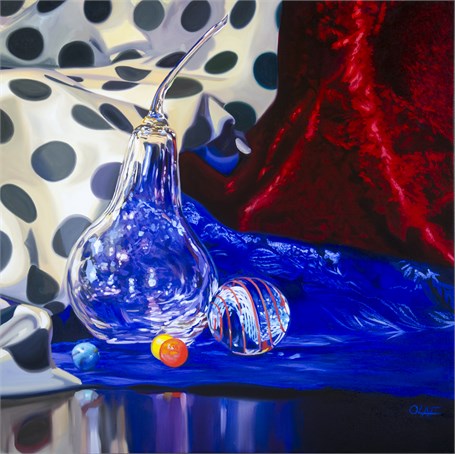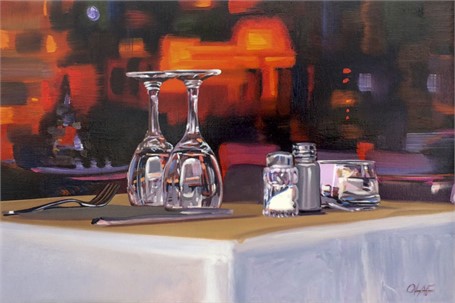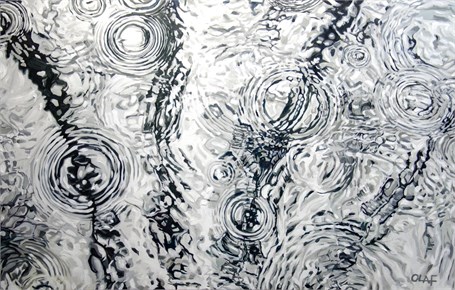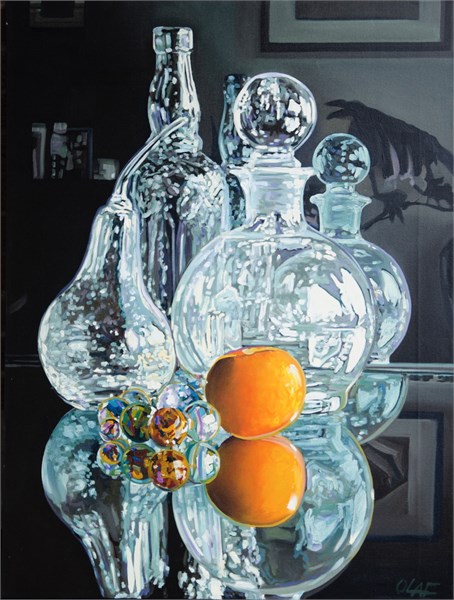 Artist Resume
Olaf Schneider
(American, b. 1964)
Olaf Schneider is a post-Modern painter, who engagingly mixes post-Impressionistic style with Photorealism. Such a hybrid is highly original – even unusual – qualifying the artist for a notable place in the pantheon of contemporary painters who find their authentic voice in mixing art-historic styles into seamless 'blends.' In 1986, Schneider was engaged, for practical reasons, in painting large-scale billboards for Mediacom (now CBS Outdoor), where he developed a strong realist talent, greatly influenced by photography. While photorealism is evident in his paintings today, they also demonstrate a high degree of painterly brushwork and synthetic color palettes that recall 19th-century post-Impressionist masters like van Gogh, Seurat, Cézanne, and Gaugin. "I like to use expressive and thick impasto brushstrokes (post-Impressionistic) or soft blended strokes (Photorealist) to render a sense of movement and texture giving the painting a life of its own. My interpretation of color also sets up a dynamic mood. The tones often range from the darkest to the lightest (chiaroscuro) in an effort to achieve maximum drama. This creative combination is spontaneous and intuitive."
Schneider's subjects range from landscapes, to scene painting, to still lifes – again, in the tradition of post-Impressionism. And given the added ingredient of photorealist technique and style, his scene paintings remind one of the great American illustrator/painter Norman Rockwell – a role model for Schneider.
For Olaf each piece represents an intense exploration and refinement of his personal, hybridized pictorial sensitivities, especially as they relate to beauty, form, light, and shade. Composition, color, and craftsmanship are all elements that become the building blocks of his work. And it is evident he alternates between the exactitude of photorealism and the loose, bravura brushwork of post-Impressionism.
Schneider is constantly inspired by the power and diversity of the northern landscapes of Canada and the U.S. A naturalist and explorer by nature, he travels across North America and also Europe to gain inspiration. Through his art, he expresses his love for life and his affinity for vibrant color.
EDUCATION
Ontario College of Art, Canada
Sheridan College, Ontario, Canada
SOLO EXHIBITIONS
2015 Canadian Broadcasting Company, Context Show, Toronto, Canada
2014 Louvre Museum, Paris, France
2014 Cannes Film Festival, France
2009 Mercedes Benz, Mississauga, Ontario, Canada
2005 Hummingbird Centre for The Performing Arts, Toronto
2006 International Artists Magazine (virtual)
2004 Formula 1, races, Montreal, Canada and Indianapolis, IN
GROUP EXHIBITIONS
2014 Chapel St. Bernardin, Le Cannet, France
2013 Louvre Museum, Paris, France
2012 The Connecticut Society of Portrait Artists, Norwalk
Portrait Society of America, Tallahassee, FL
2010 Toronto International Art Fair
2009 Boston International Art Fair, MA
2006 Latino American International art fair
2004 Todmorden Mills Heritage Museum, Toronto
2002 Hummingbird Centre for The Performing Arts, Toronto
Molson Indy, Toronto, Ontario and Vancouver, B.C., Canada
2000 Living Arts Centre, Mississauga, Ontario

MUSEUM, CORPORATE & PRIVATE COLLECTIONS
Art Gallery of Ontario Museum
Ripley's Aquarium, Toronto
PCO Construction Ltd., Falmouth, U.K.
The Haven on the Queensway, Toronto
Church of the Good Shepherd, Mount Dennis, Toronto
Mackenzie Financial, Toronto
Toronto Dominion Bank
Ducks Unlimited, Toronto
Make a Wish Foundation, Phoenix, AZ and Toronto
George Chuvalo Fight Against Drugs Foundation, Prince Edward Island, Canada
Paul Smith's College of the Adirondacks, New York
Hospital for Sick Children, Toronto
Jessie Centre for Teenagers, Toronto
Ontario Provincial Police, Canada
Labatt Breweries, Ltd., Ontario
Evian Canada, Evian-les-Bains, France
Gilles Villeneuve Museum, Quebec
Chapters Indigo, Quebec
Mercedes-Benz, Toronto
Ford Motors, Ontario
Ferrari North America, Englewood Cliffs, NJ
Apple, Markham, Ontario
Governor General of Madrid, Spain
Liquor Control Board of Ontario
Centennial College Art Association, NYC
Van Moorehem Barristers, Ontario
Hospital for Sick Children, Toronto and Montreal
Block Parents' Foundation, Barrie, Ontario
PUBLICATIONS & MEDIA
American Art Collector Magazine
International Artist Magazine
Arabella Magazine
Houston Lifestyles and Homes
Ducks Unlimited Magazine
Toronto Sun
Toronto Star
Montreal Gazette
Etobicoke Guardian, Toronto
Scarborough Mirror, Toronto
Vaughan Weekly, York, Canada
Art Fix Daily, San Mateo, CA
WPBS Television
Algonquin Park News, Ontario
The Huntsville Forrester newspaper, Ontario
24 Hours Magazine, Vancouver
Toronto Life magazine
Creative Source arts & photography source book, NYC
Digital Catalogs
Olaf Schneider Original Oils Catalog