Robert Bissell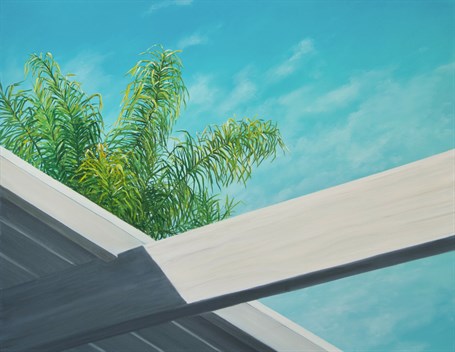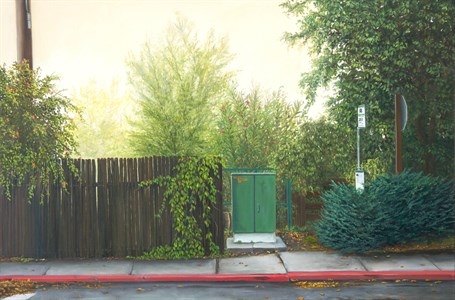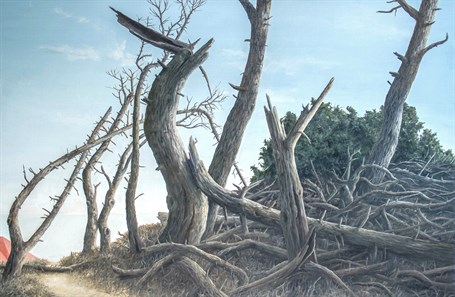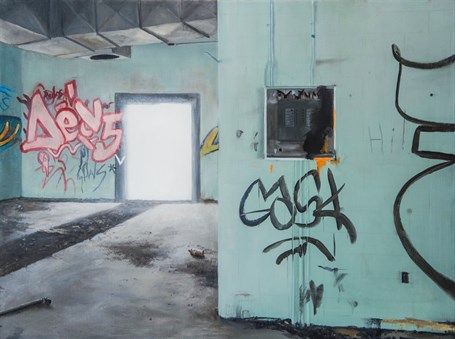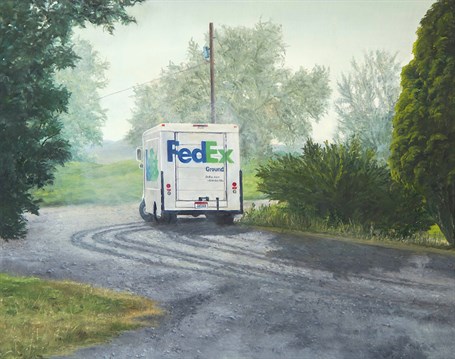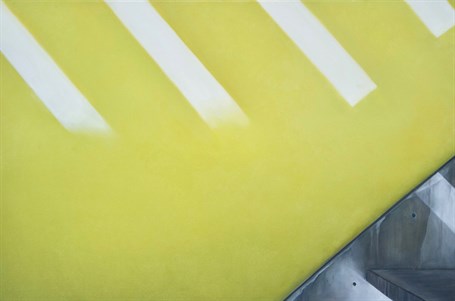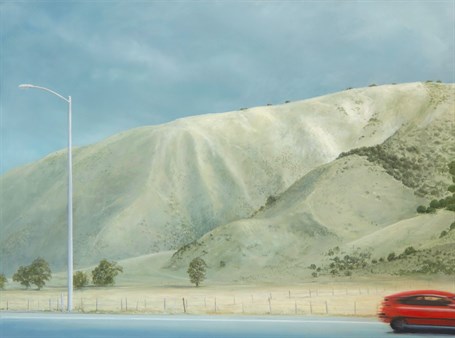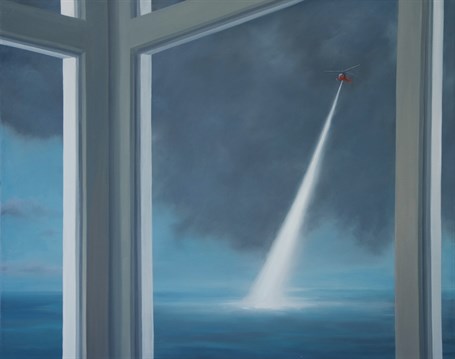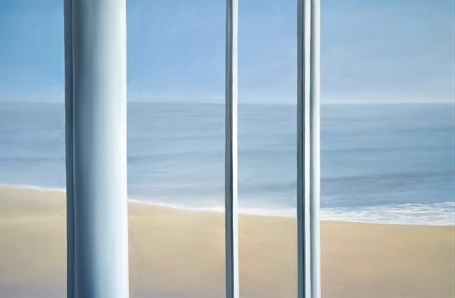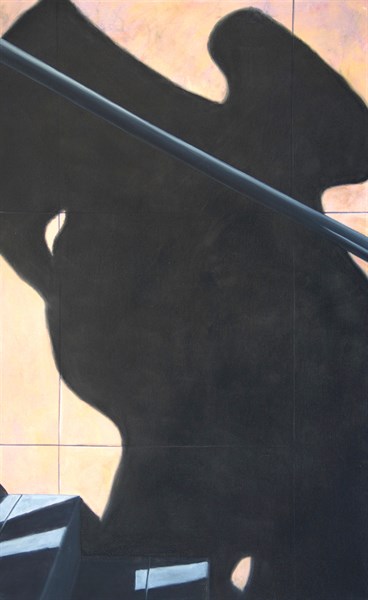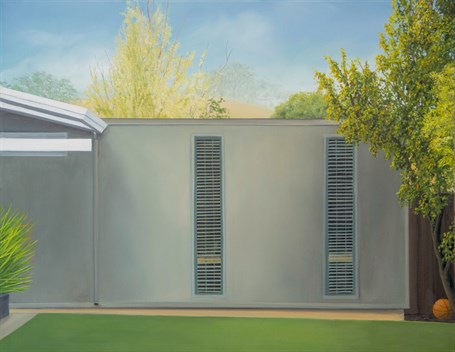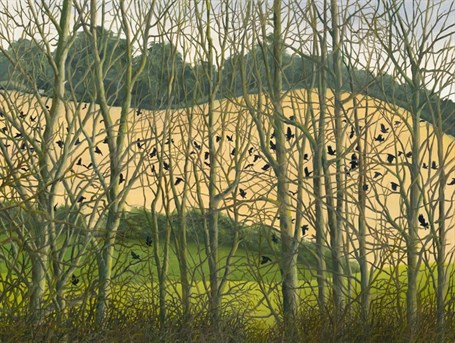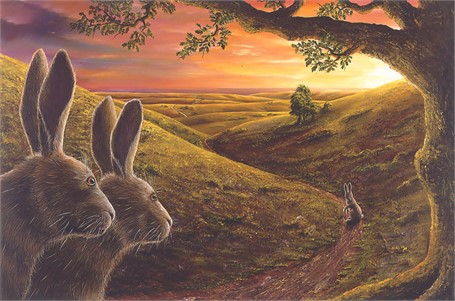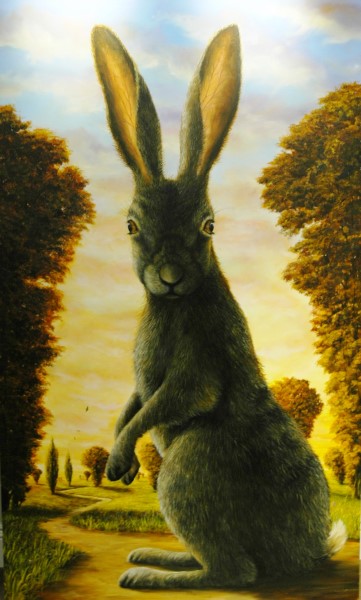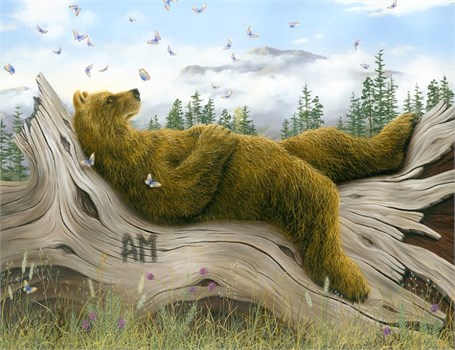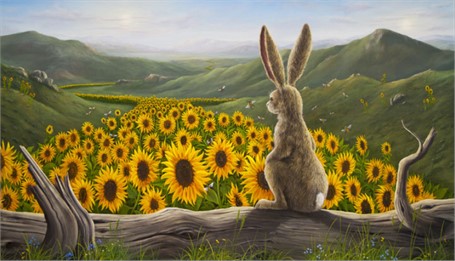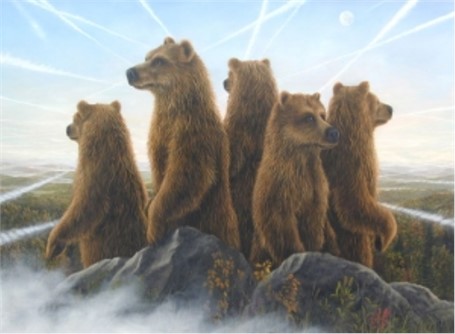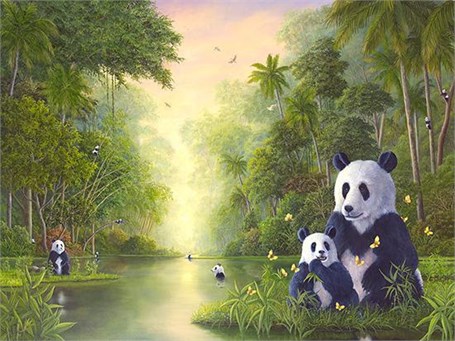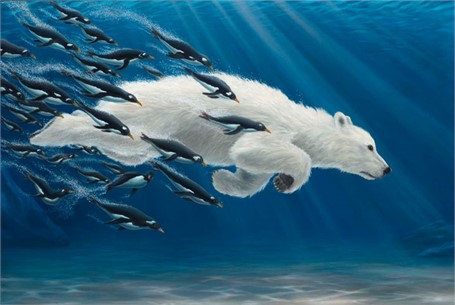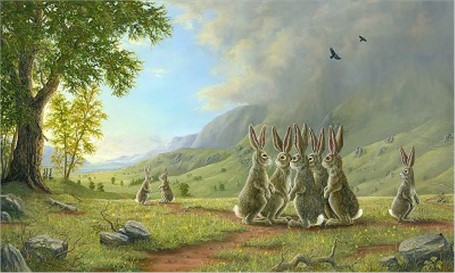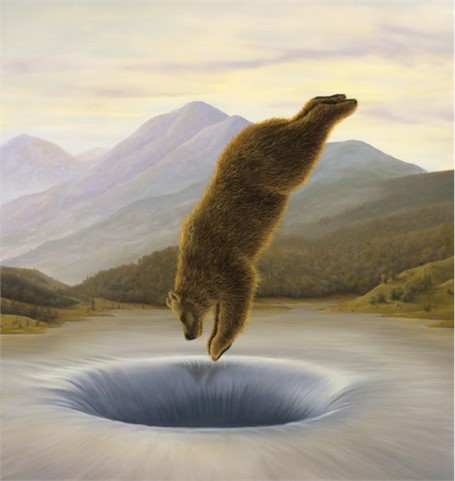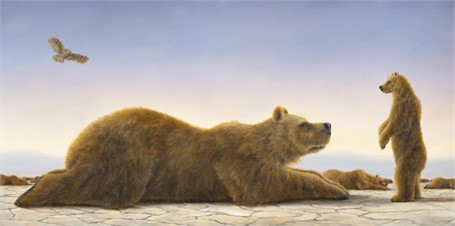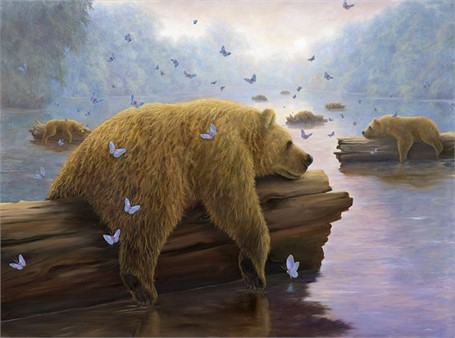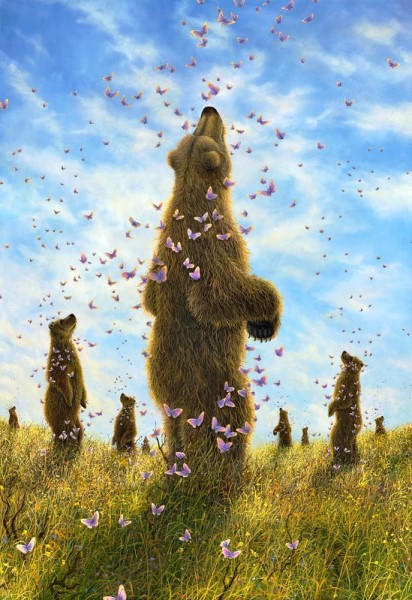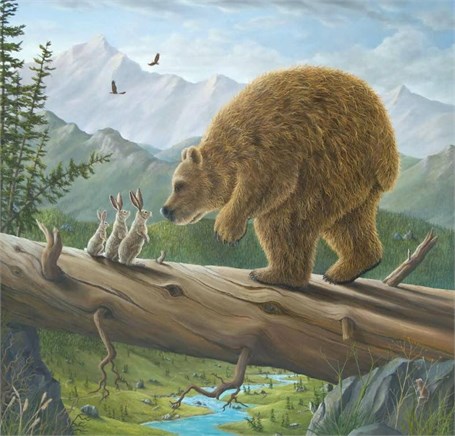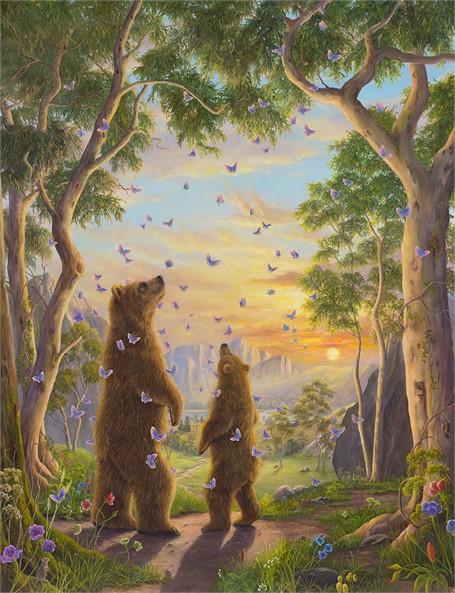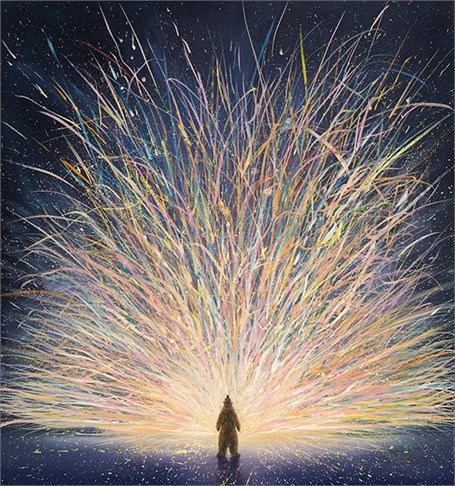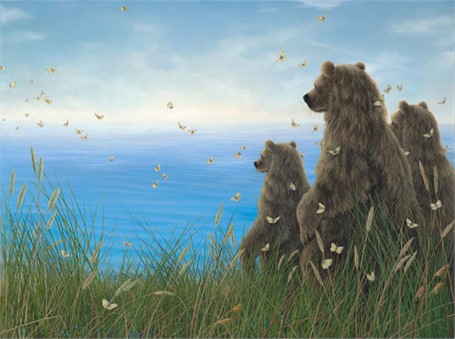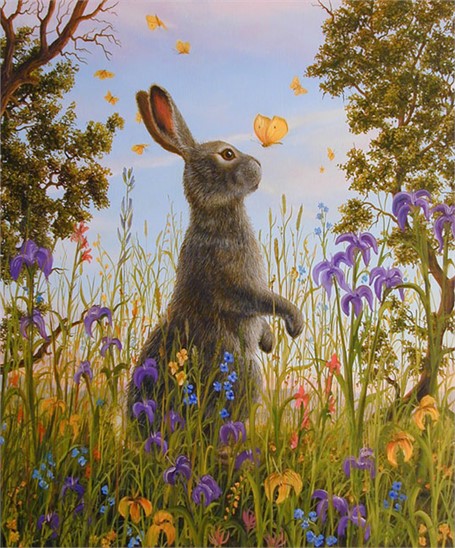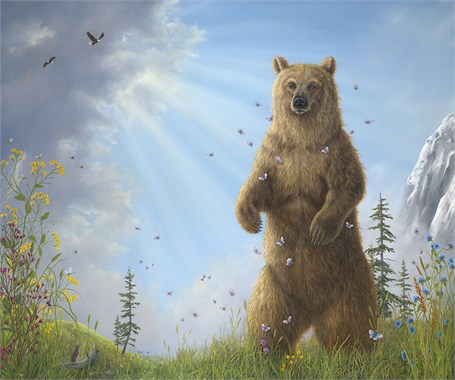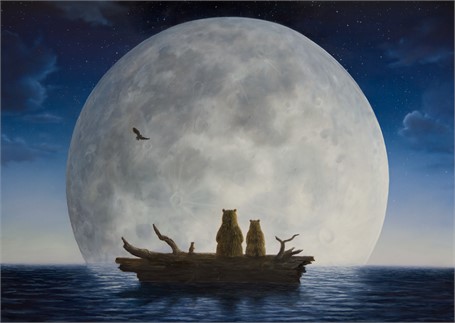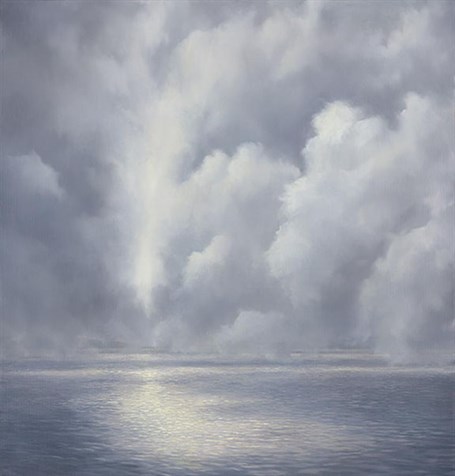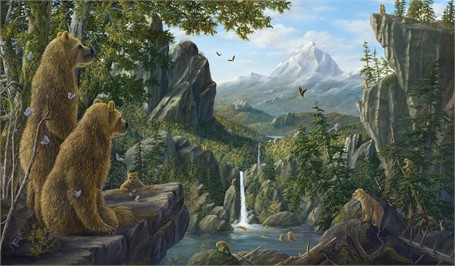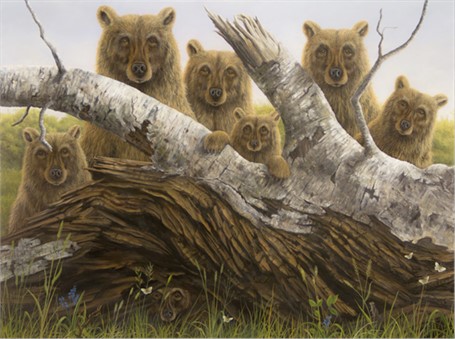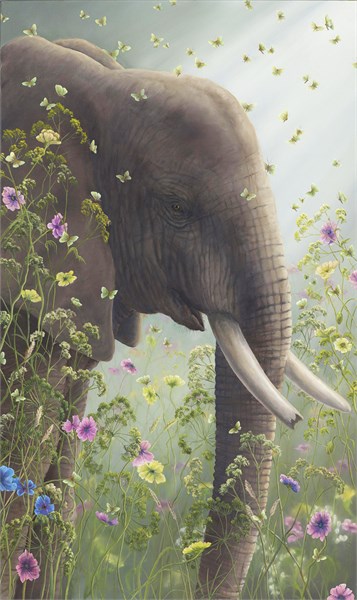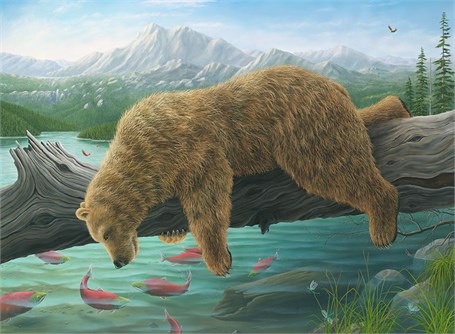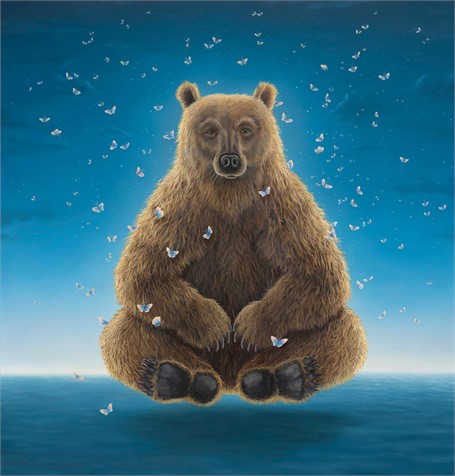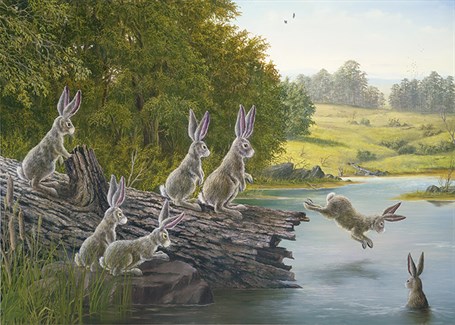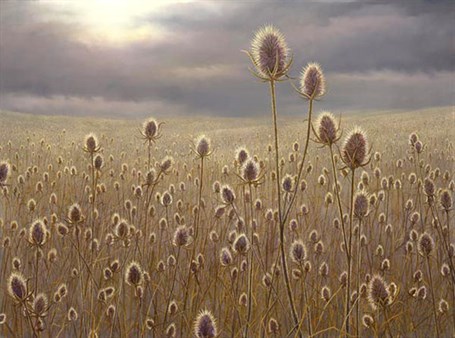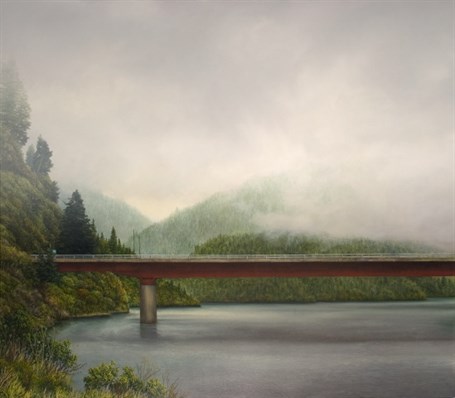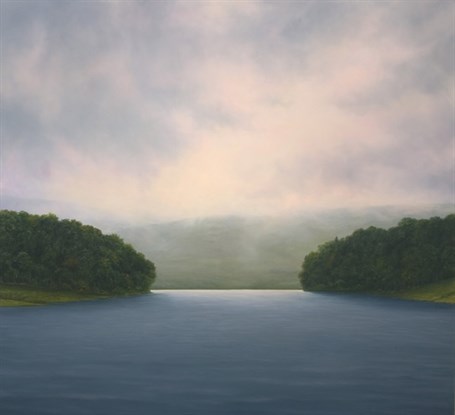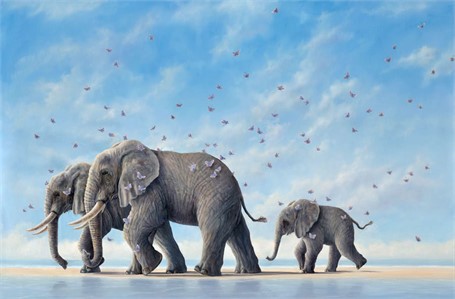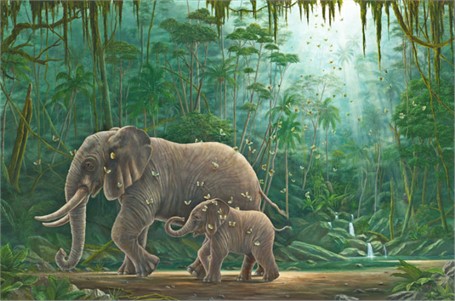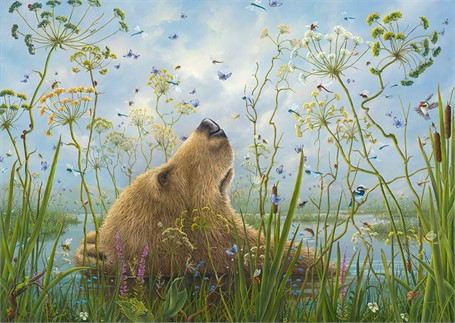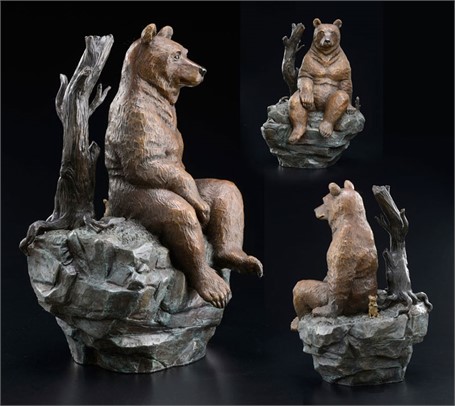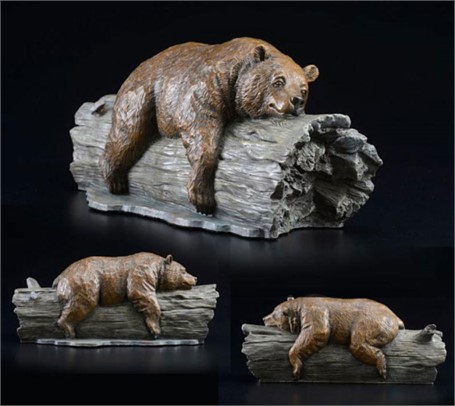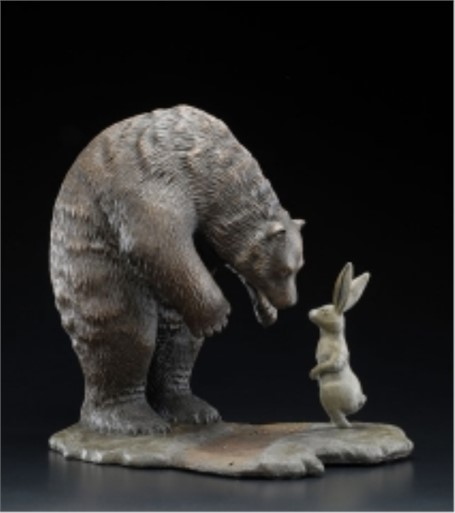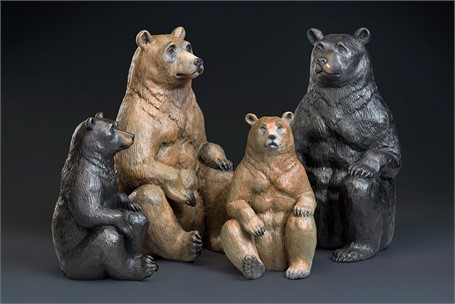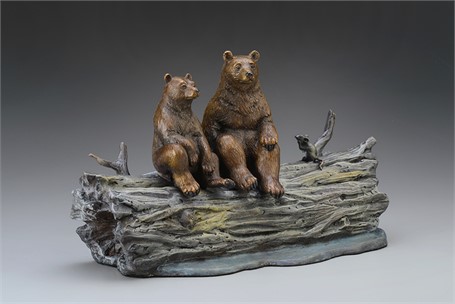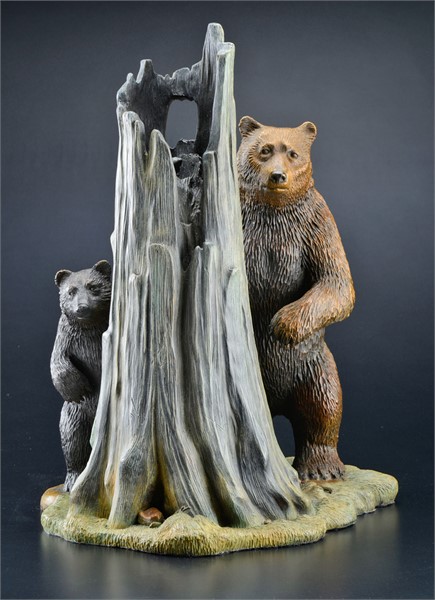 Robert Bissell
(England, b. 1952)
Previously, Bissell's animal paintings described the human condition allegorically, with animal narratives set in natural landscapes. In his new landscapes, now devoid of animals, Bissell continues to reflect our relationship to nature by depicting the intersection of human endeavor and the natural world. Nowhere is this more apparent than at the edges of our cities where human-made structures imprint on a wild terrain.
Bissell's paintings of suburban scenes illustrate the dichotomy between the natural environment and the creations of humans. However there is no judgment here: we are invited into a meditation and empathy* for the landscape that is presented to us. The scenes we are shown are familiar to us: views we might see on our way to work or on a trip to the local mall. These paintings ask us to pause and observe what is often seen as the mundane and the ordinary. Bissell then shows us that there is a magic and life to those things we routinely consider deadpan. As focused observers of the paintings we can appreciate the beauty in the ordinary things around us. Everyday details we routinely pass by are highlighted by his compositional approach and brushwork. And while these works may appear as photographic realism they are interpreted in a painting style that transcends the limitations of the photographic form. The texture and palpable realism of paint on canvas allow us to discern details differently: how a concrete road ramp has been constructed, how a wild rambling bush grows over an old fence or how the light falls over a modern home.
In these paintings, we are also reminded that sometimes beauty goes amiss. We see the flaws and imperfections of our humanness, reflected in the unnaturalness of our constructions but we also see nature's capricious ways, reluctantly stepping aside or demonstrating a desire to integrate with our human enterprise. Because these are the landscapes we have known all our lives they are part of our history and they resonate with us deeply. We not only see into our own narratives but feel empathy for the extraordinary world at our front door.
A word on empathy and the art of "inseeing":

Despite its linguistic roots in ancient Greek, the original concept of empathy is of recent intellectual heritage and comes from work by the German philosopher, Theodor Lipps. The concept began by describing the role it plays in the appreciation of art objects. Lipps originated the then-radical hypothesis that the power of the impact of empathy didn't reside in the work of art itself but was, rather, synthesized by the viewer in the act of viewing or "inseeing". The moment a viewer recognizes a painting as beautiful, it transforms from an object into a work of art. The act of looking, then, becomes a creative process, and the viewer becomes the artist.
EDUCATION



1974



Royal College of Art, London, England, MFA, Fine Art Photography


Manchester College of Art, BFA, Photography



1970



Somerset School of Art, England, painting



1959



Queen's College, Taunton, Somerset, England, painting


Solo Exhibitions



2012-13



Chloe Fine Arts, San Francisco, CA



2001



Plaza Gallery, Bank of America, San Francisco


Jacqueline Casey Hudgens Center for the Arts, Gwinnett Center, Atlanta, GA



2000



Mountain View Arts Commission, CA


Cultural Conservancy Center/Presidio Alliance, San Francisco


Parkersburg Art Center, WV



1999



Albion College, MI


Saginaw Museum, MI


Erie Art Museum, PA


Beauty in the Beast, Maryhill Museum of Art, Goldendale, WA



1998



Museum of Texas Tech University, Lubbock, TX


Carnegie Art Museum, Oxnard, CA


Museum of the Southwest, Midland, TX


Chico Art Center, CA


Littman Gallery, Portland State University, OR


Lane College, Eugene, OR


Rogue Community College, Grants Pass, OR



1997



Buckley Gallery, University of Portland, OR


GROUP EXHIBITIONS



2017



Artist as Translator, Chloe Gallery, San Francisco, CA



2013



Chloe Gallery, San Francisco, CA



2012



Rarity Gallery, Summer Salon Show, Mykonos, Greece



2009-12



Chloe Gallery, San Francisco, CA



2007



Les Metamorphoses des Fauna, Galerie Princesse de Kiev, Nice, France



2000



Open Studios, Headlands Center for the Arts, Marin, CA



1999



Open Studios, Headlands Center for the Arts



1999



Beauty in the Beast, Maryhill Museum of Art, WA


Collections
Southwest Airlines, Dallas, Texas
Loomis Industries, St Helena, California
Duich Investments, Mill Valley, California
Touchstone Investments, Portland, Oregon
Publications



2013



Hero, The Paintings of Robert Bissell (Pomegranate, Portland, OR)



2012



Arabella: Canadian Art, Architecture and Design, "Artist to Collect: Robert Bissell" – Debra Usher

(Fall Harvest: New Brunswick, Canada)



2011



Imaginaire lV, Contemporary Magic Realism (Brusen, Saeby, Denmark)



2010



Imaginaire ll, Contemporary Magic Realism (ibid)



2007



Dreamscape 2, The Best of Imaginary Realism (Salbru, Amsterdam, Netherlands)



2006



Popular Contemporary Writers – Michael D. Sharp (Cavendish, Tarrytown, NY)



2004



Southwest Art Magazine, "Robert Bissell: Down the Rabbit Hole" (June)



2003



Southwest Art Magazine, "Artists to Watch: Robert Bissell" (June)


Un jour à la ferme – Pierre Coran (La Renaissance du Livre, Tournai, Belgium)



2002



Le jardin des peintres – Pierre Coran (ibid)



2001



Flora: Gardens & Plants in Art & Literature – Edward Lucie-Smith (Watson-Guptill, NY)



2000



Dog: A Dog's Life in Art and Literature – Iain Zaczek (ibid)



1999



Cat! Wild Cats and Pampered Pets – Andrew Edney (op cit.)



1999



Featured Artist: Commute Options Week, Bend, OR



1998



Portland Living Magazine, "The Next Beatrice Potter?" – Michael Russell (April/May)



1997



New American Paintings: Juried Exhibitions in Print (Open Studios, Boston, MA)



1997



The Dream Road, paintings by Robert Bissell with short stories (Dreamroads, OR)



1977



British Journal of Photography Annual (H. Greenwood, London, England)


Awards



1999



E.D. Foundation Grant, Headlands Center for the Arts, San Francisco, CA



1999



Affiliate Artist, Headlands Center for the Arts, San Francisco



1976



Daily Telegraph (London, England) "Sunday Magazine Award"


CAREER



1992



Founder and Creative Director, The Good Catalogue Company



1981



Creative Director and Photographer, Sharper Image Corporation