Gil Bruvel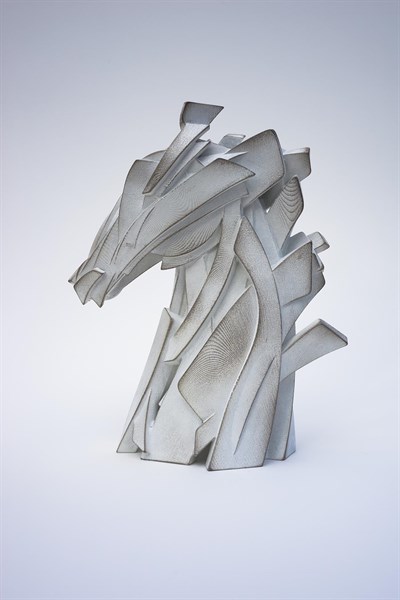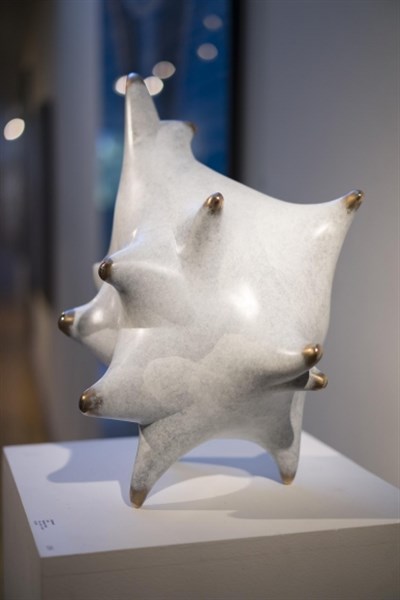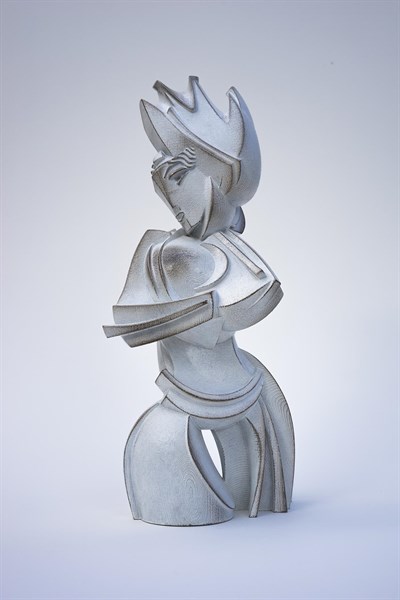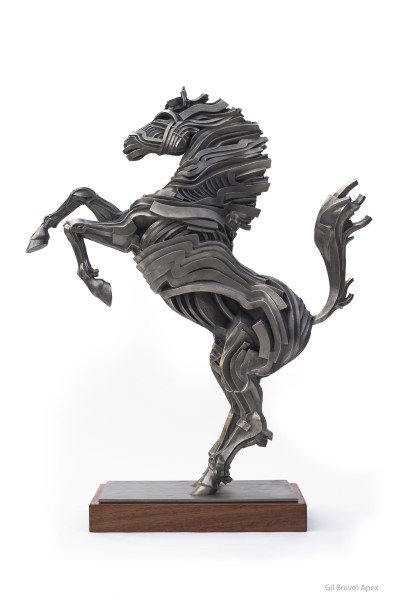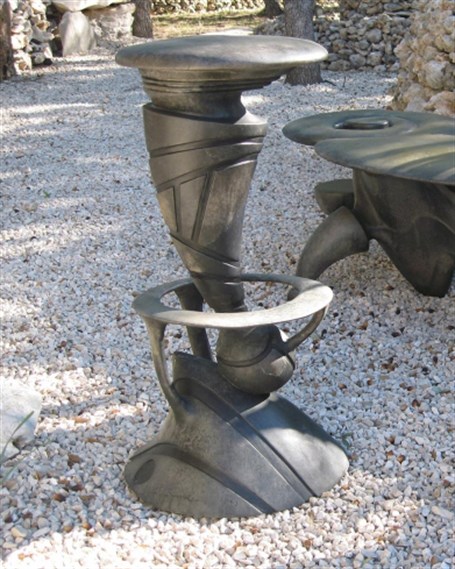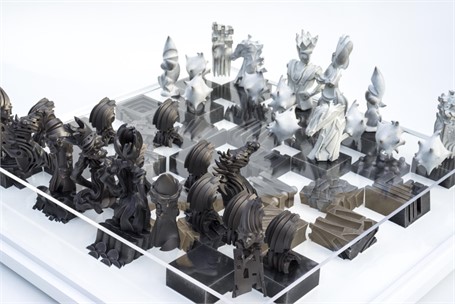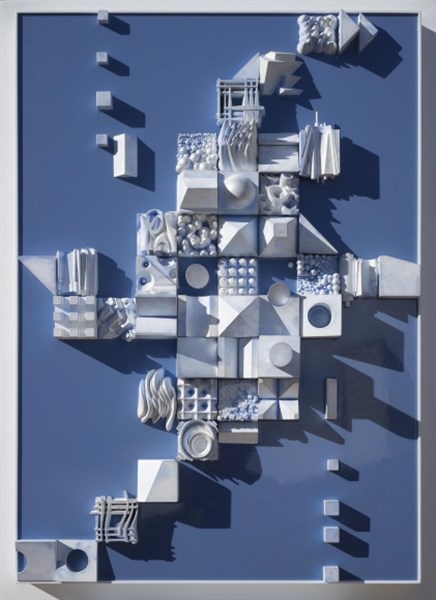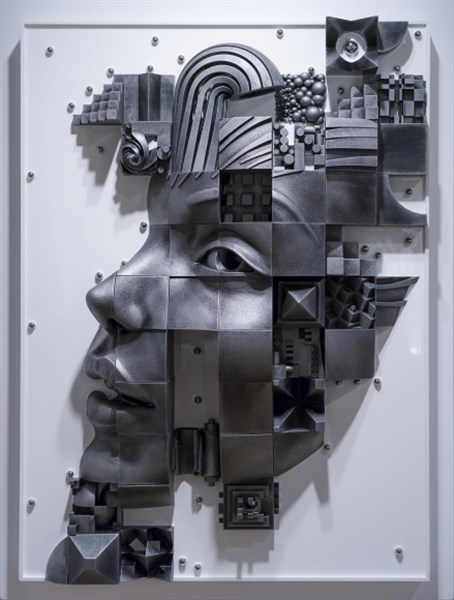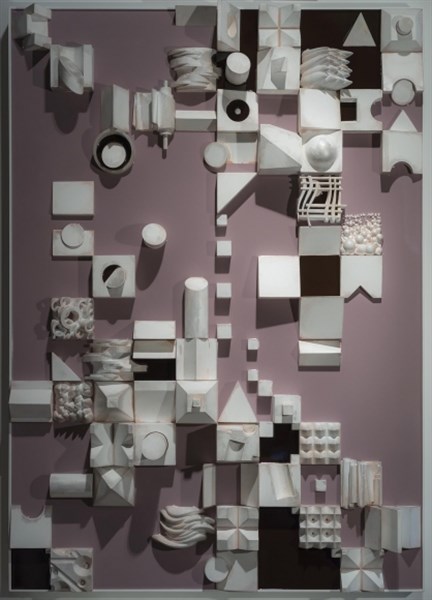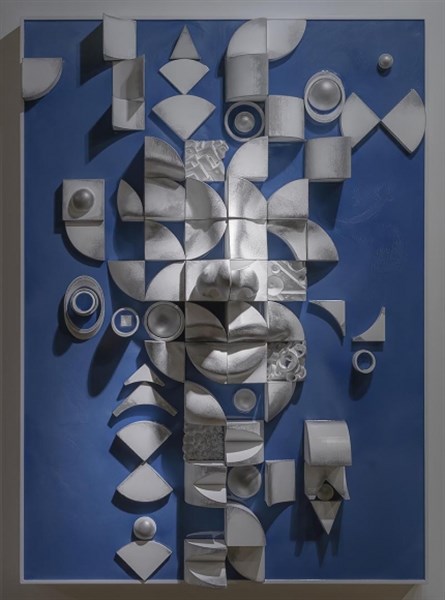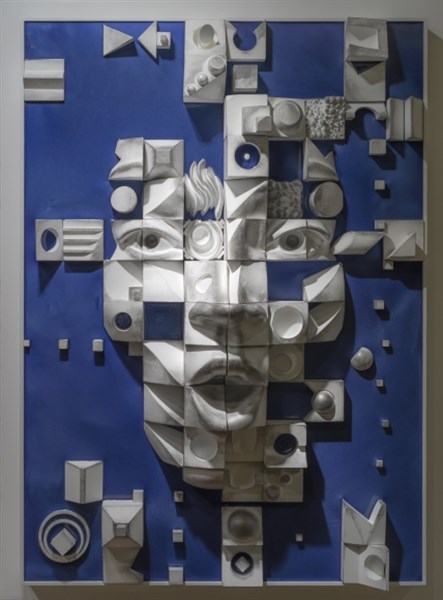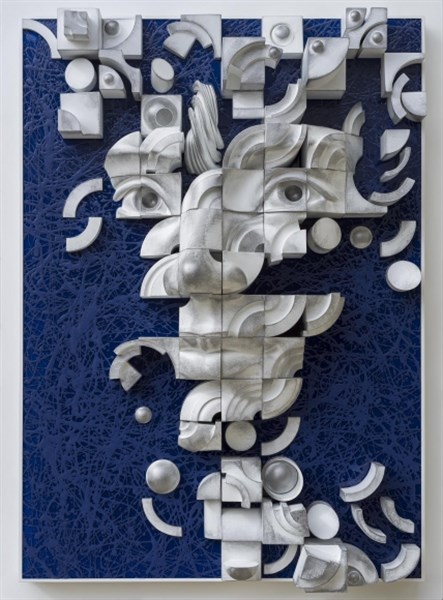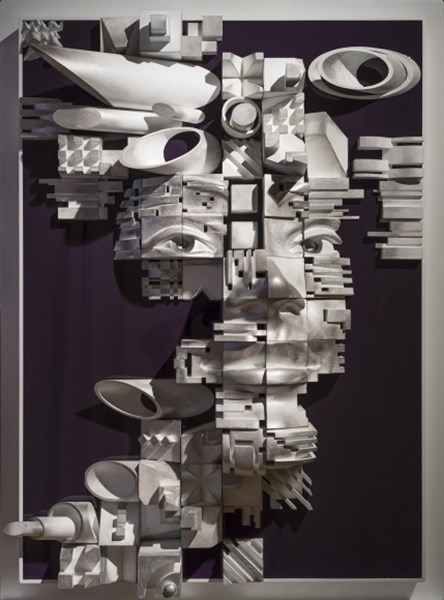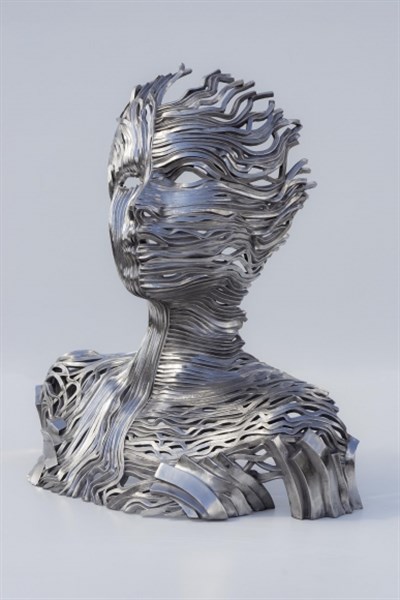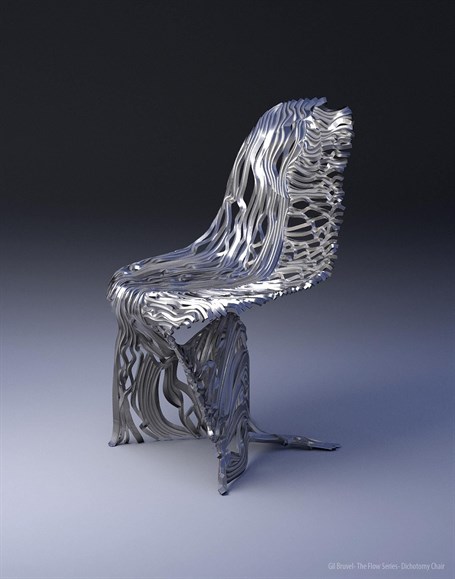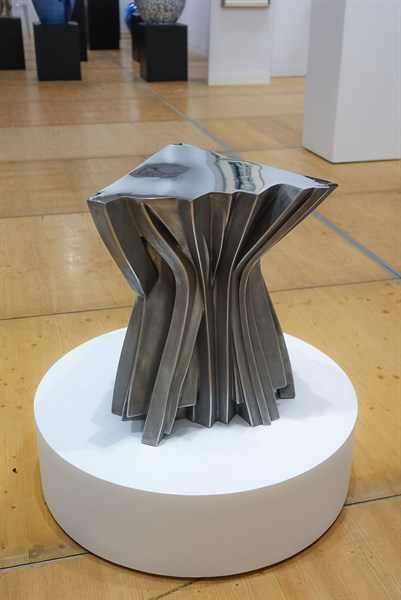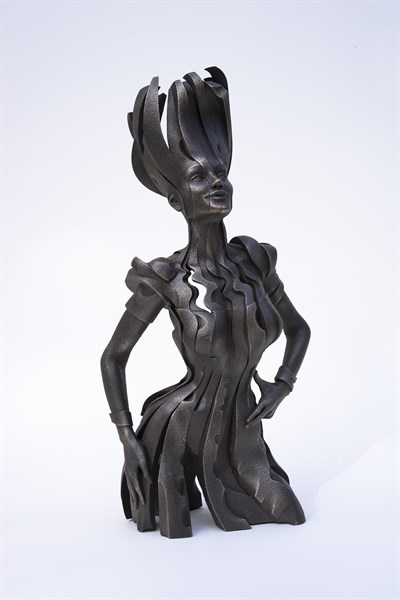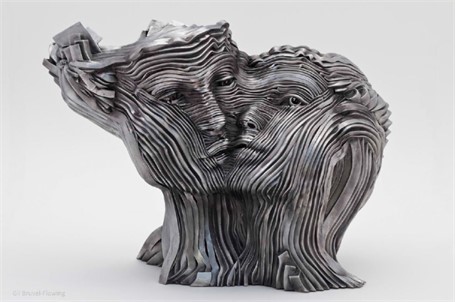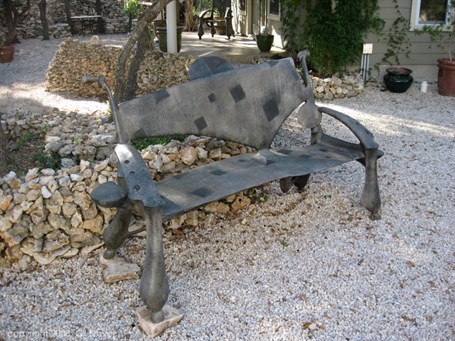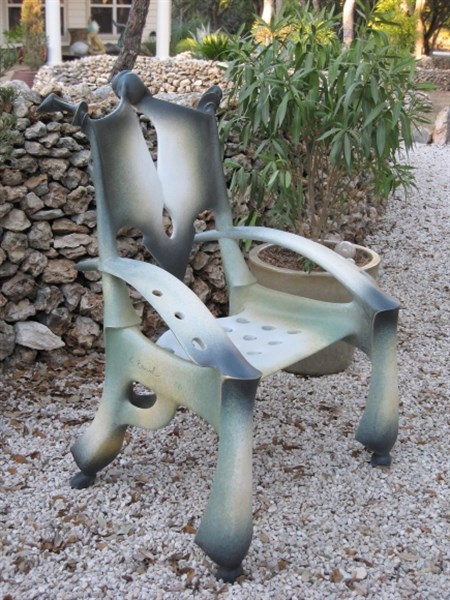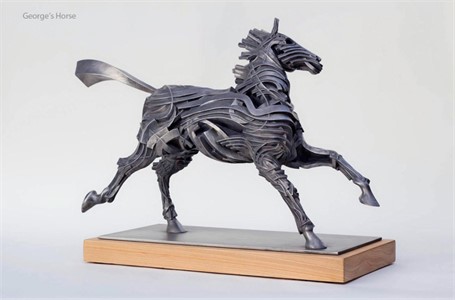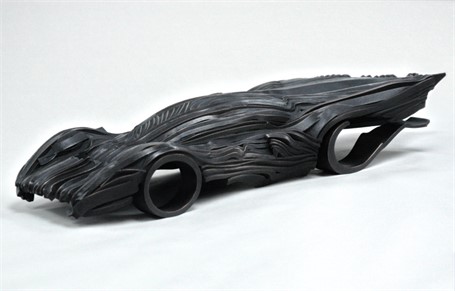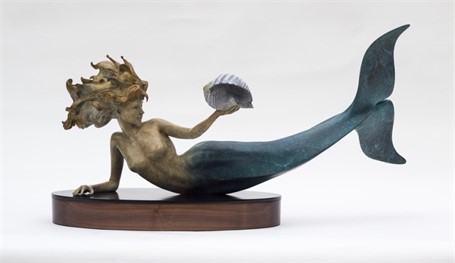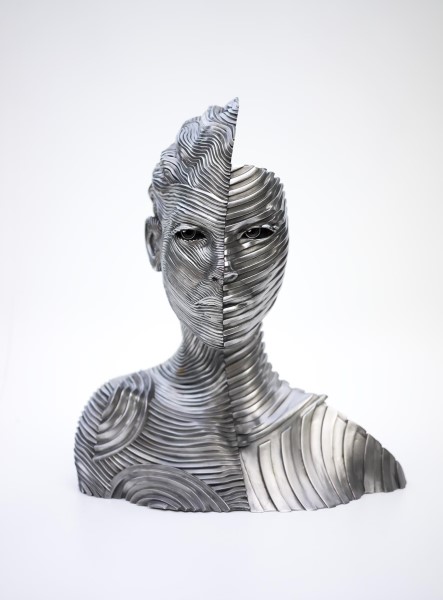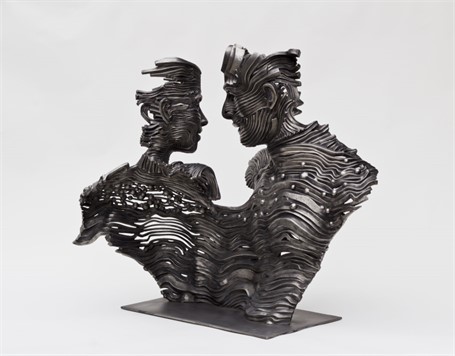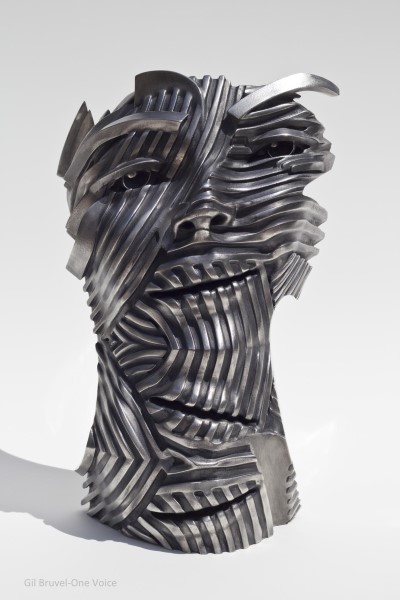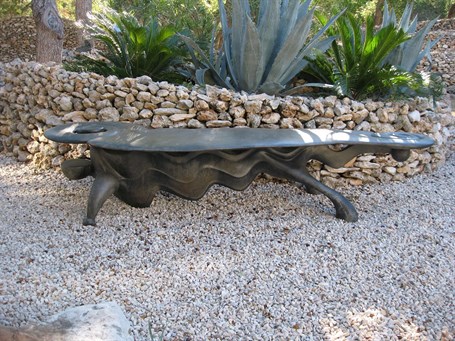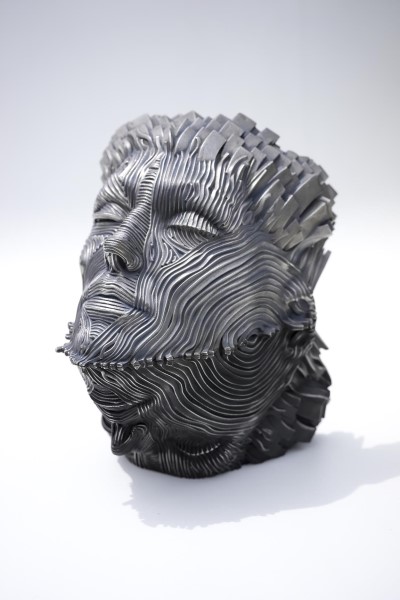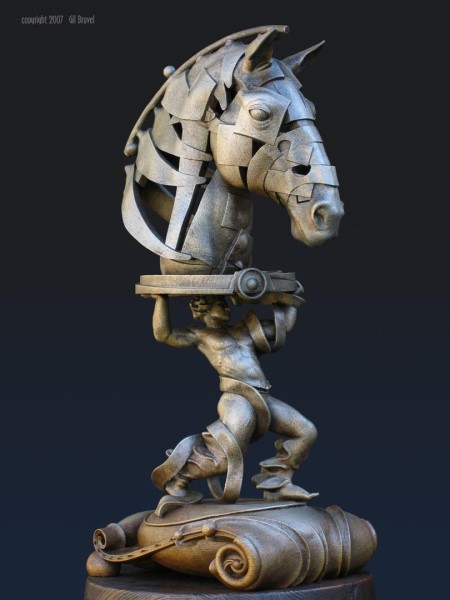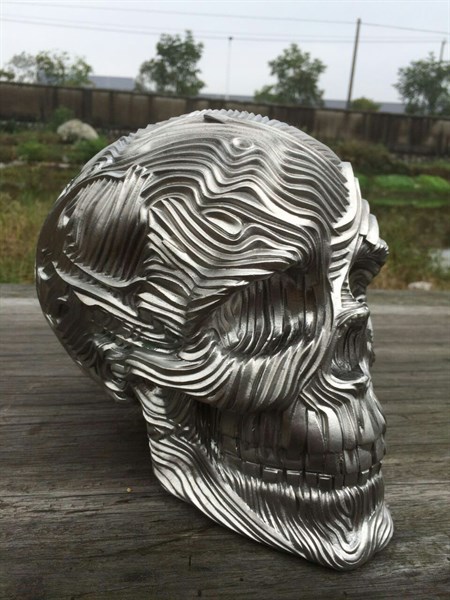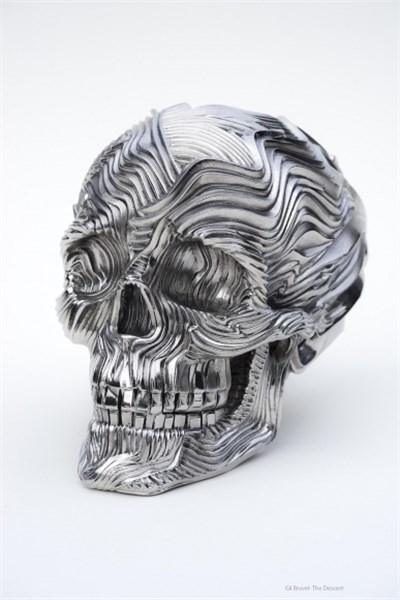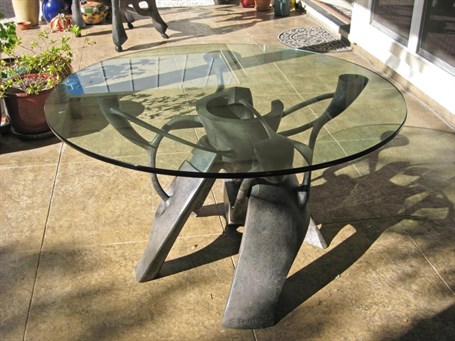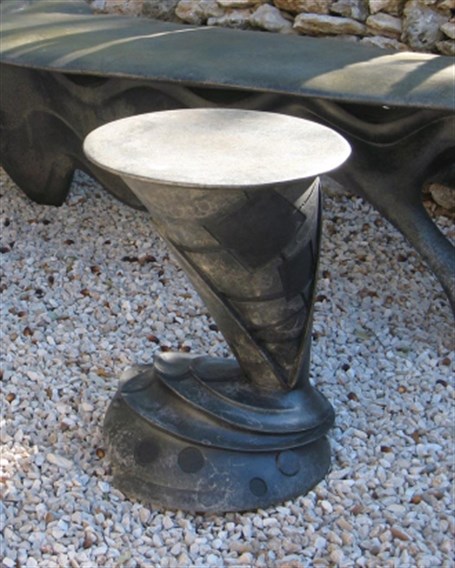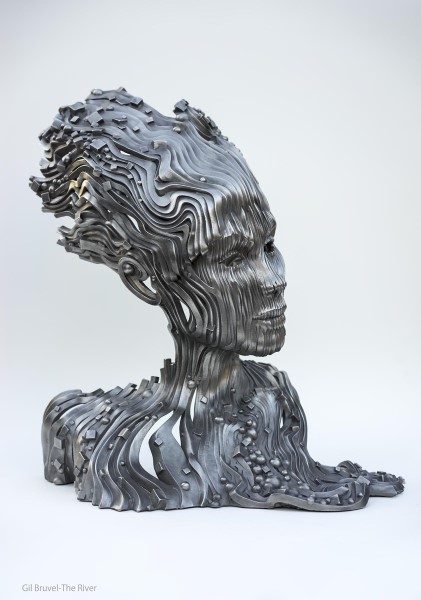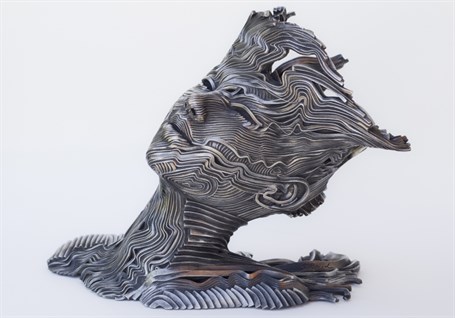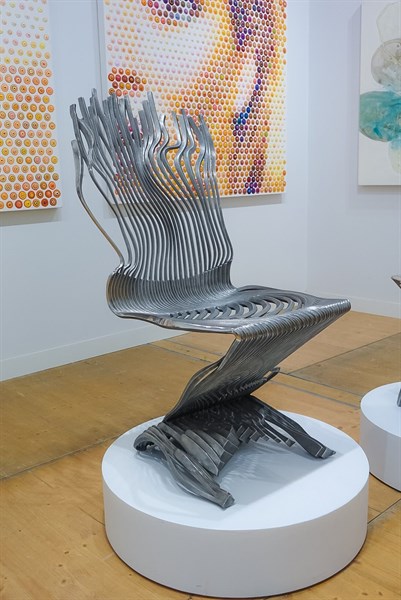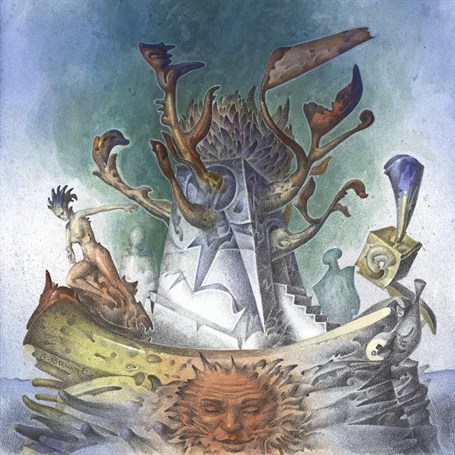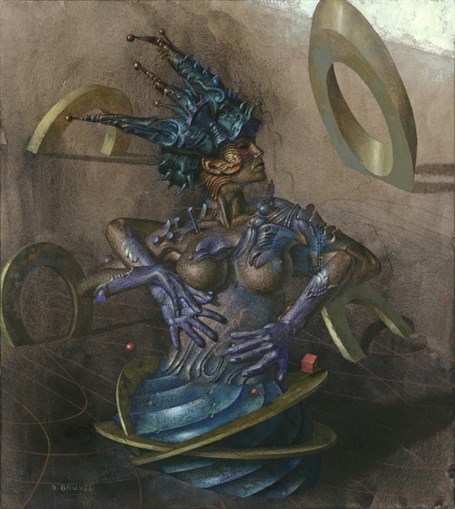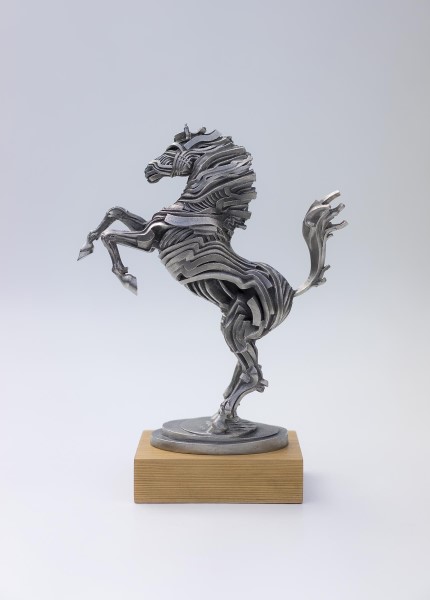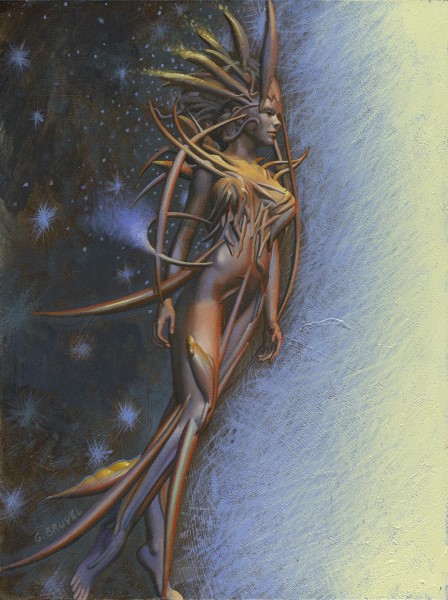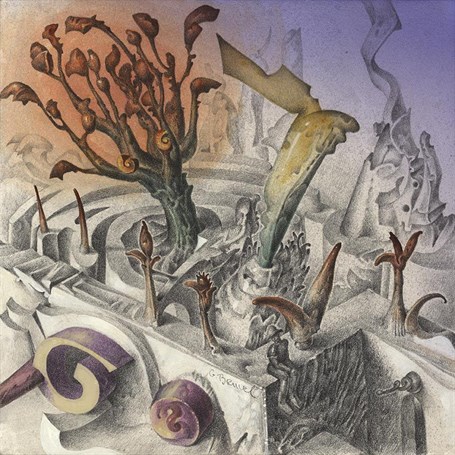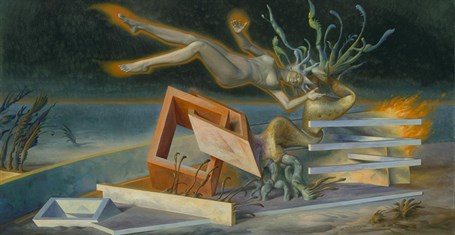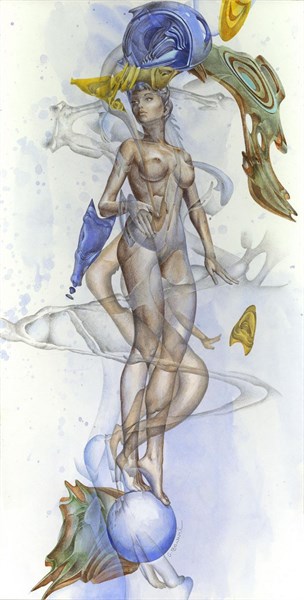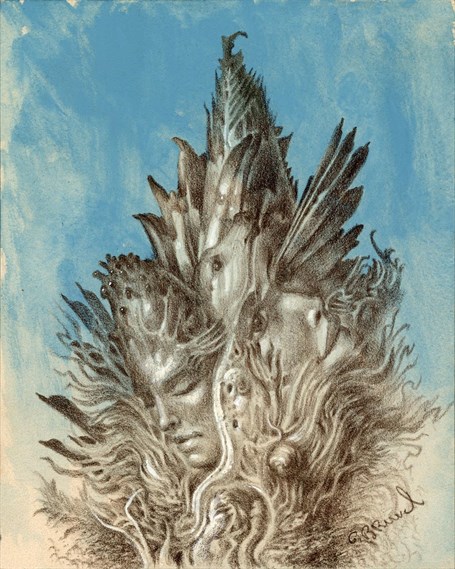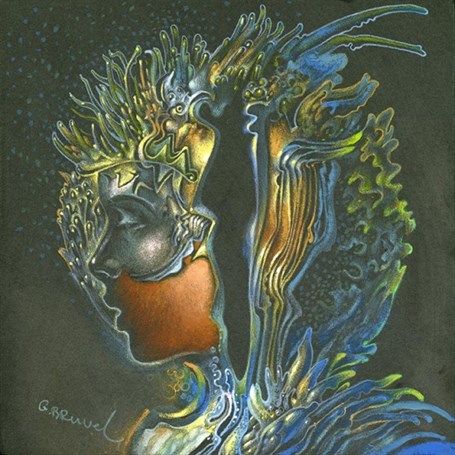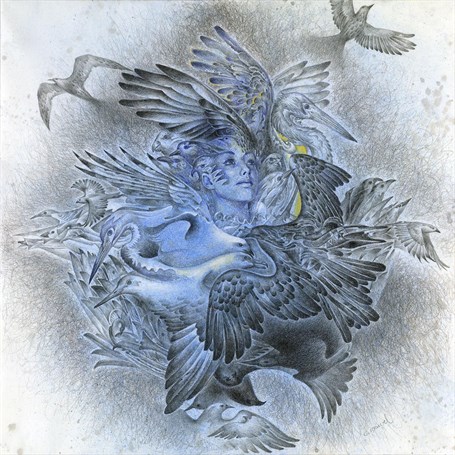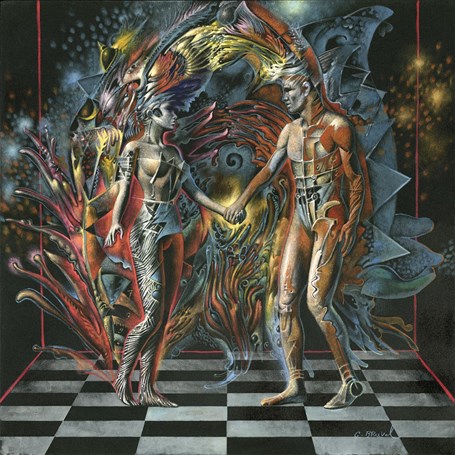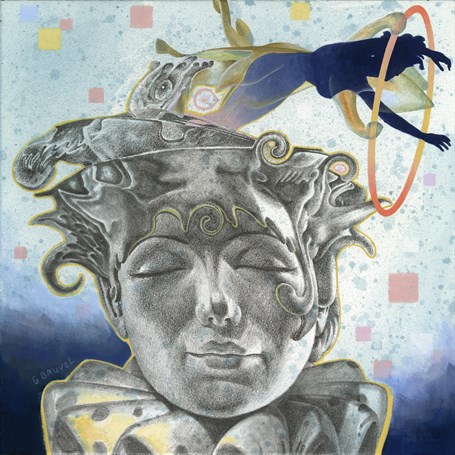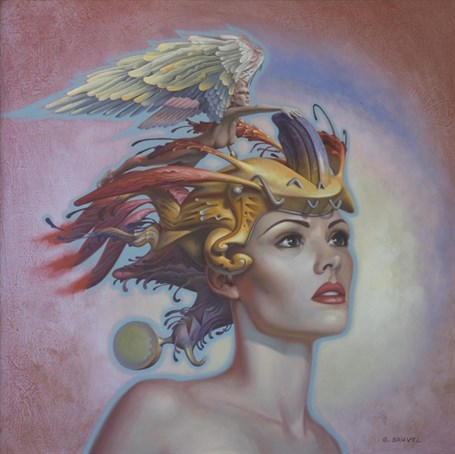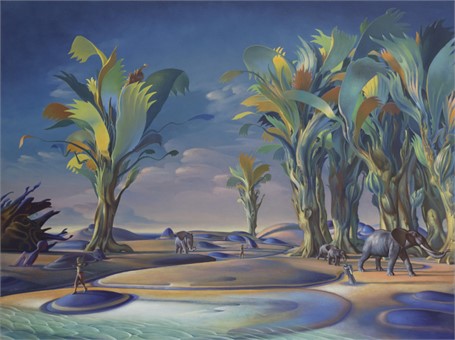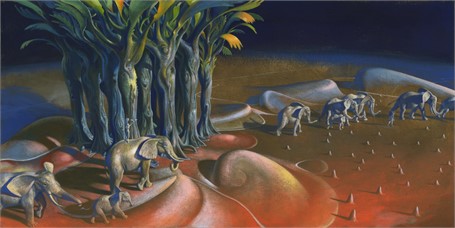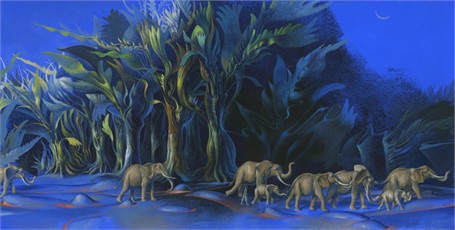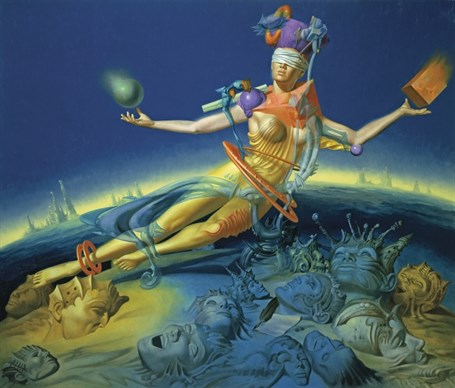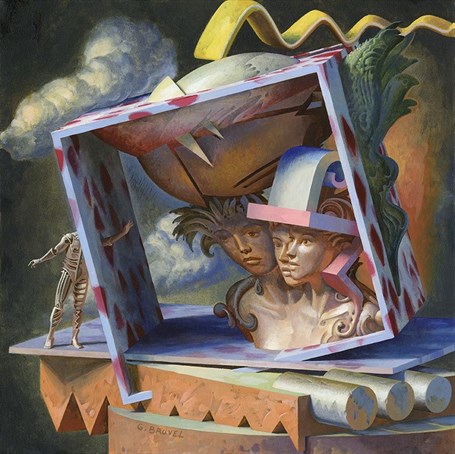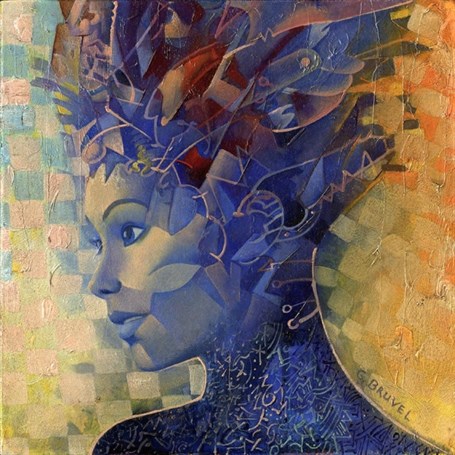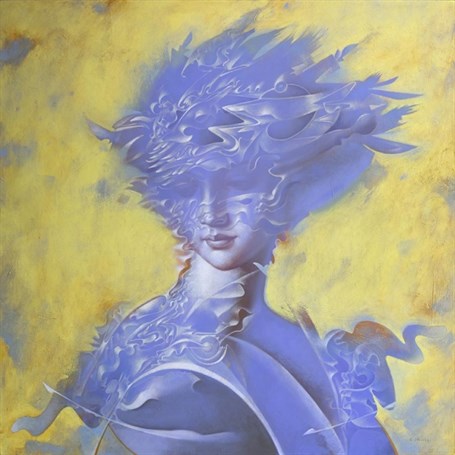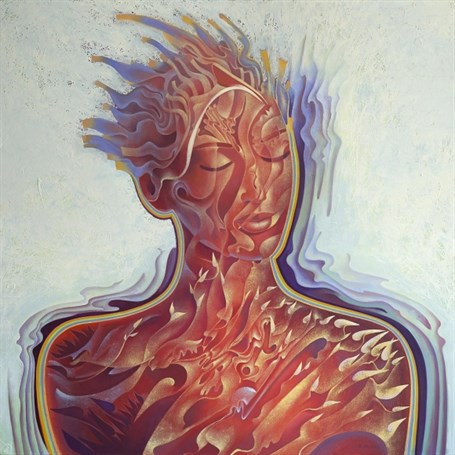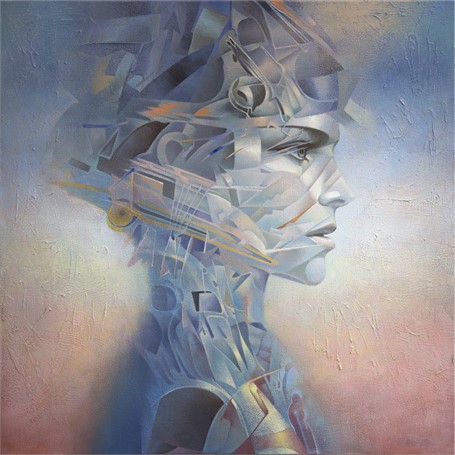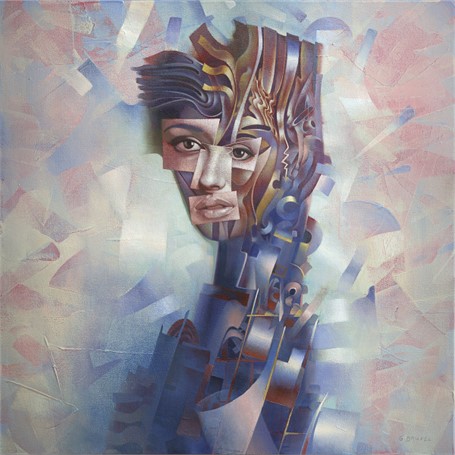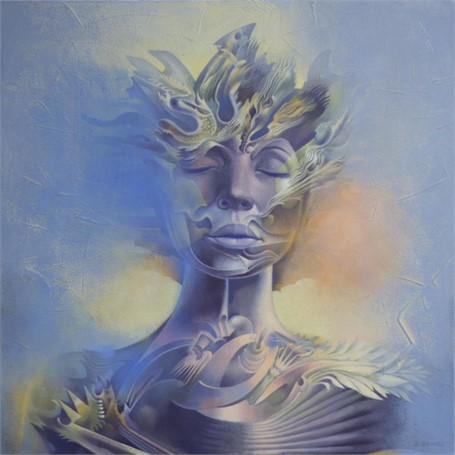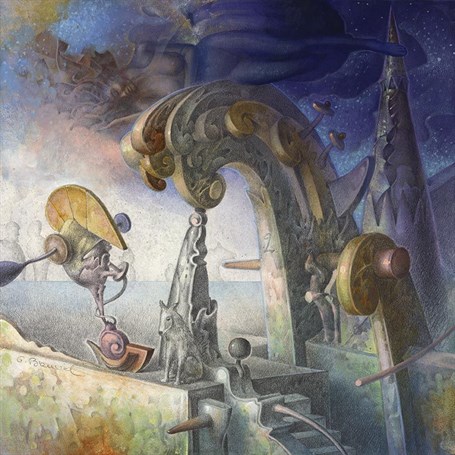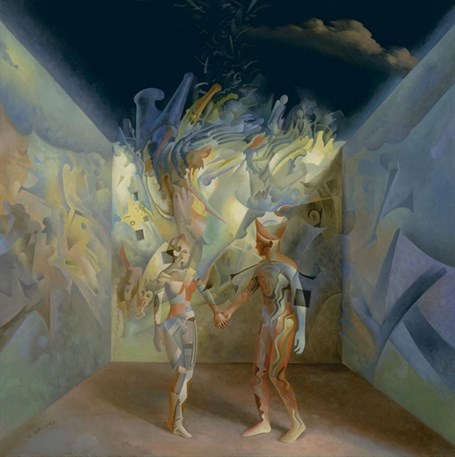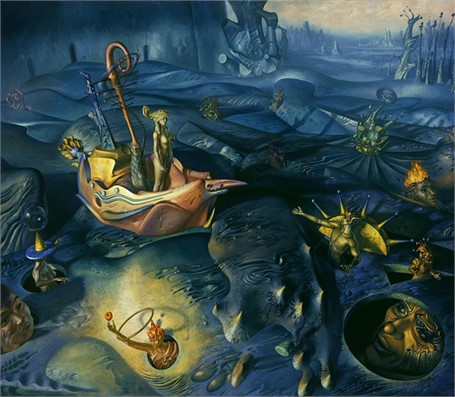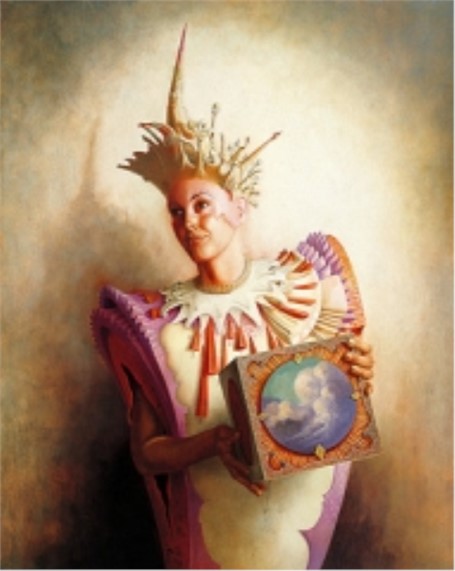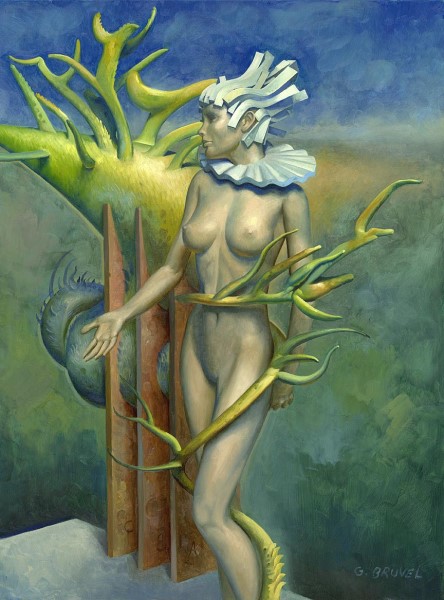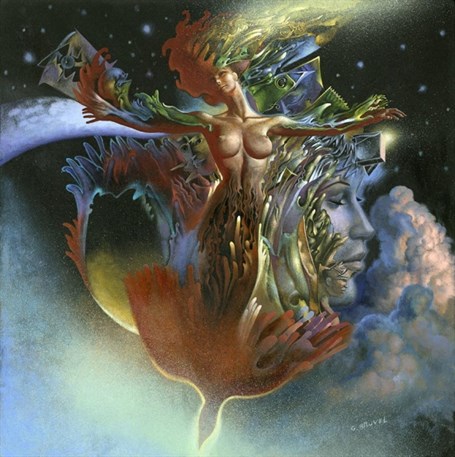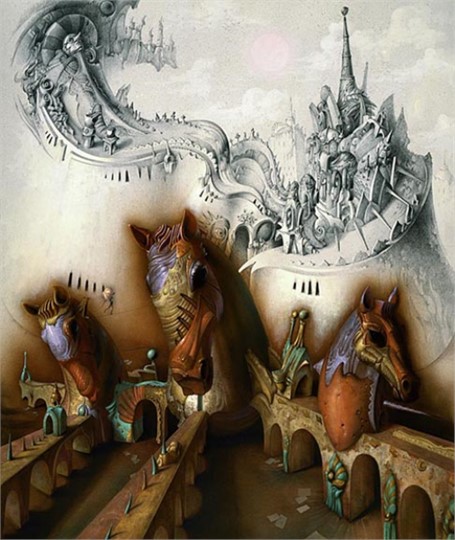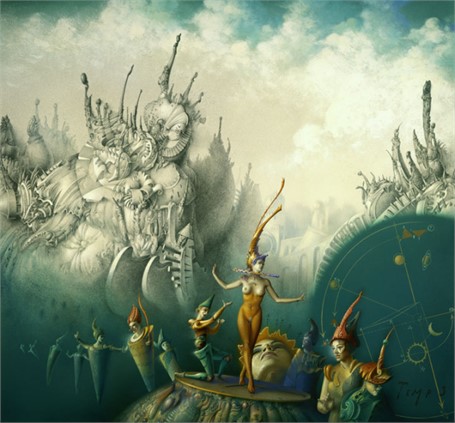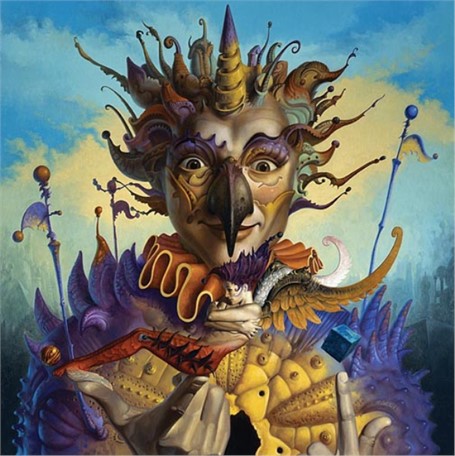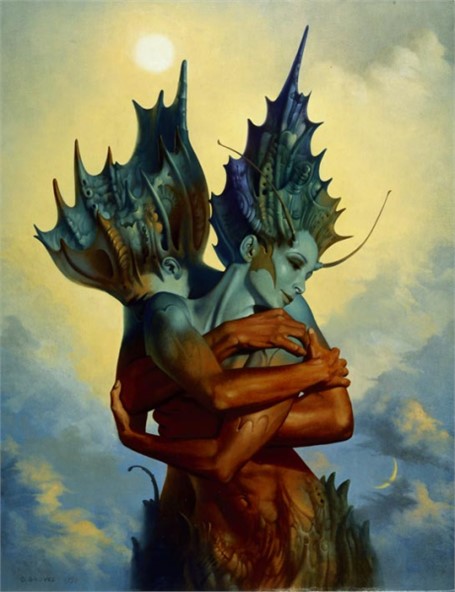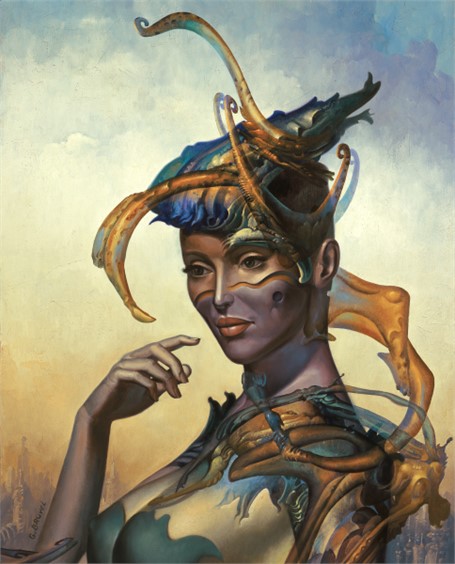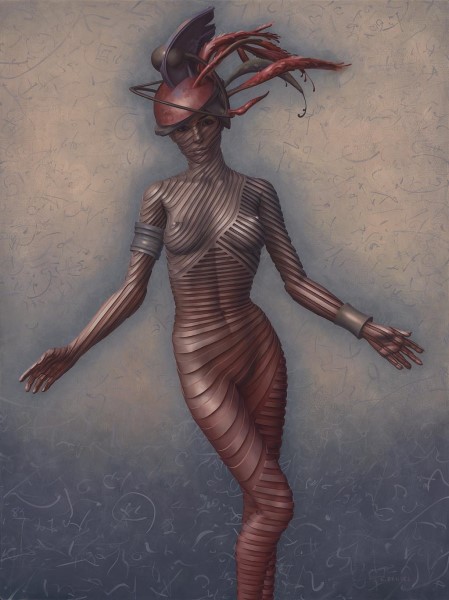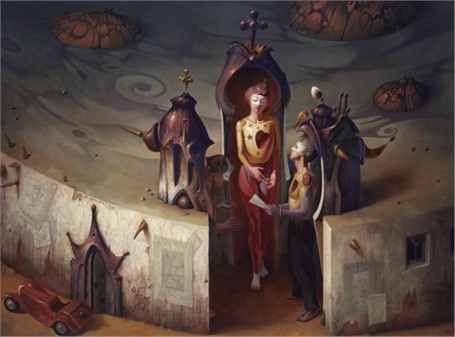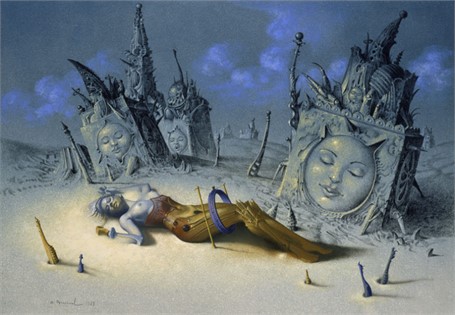 Gil Bruvel
(b. 1959, French)
Gil Bruvel is one of the world's most celebrated Magical Realist artists working today. What's more, his repertory comprises sculpture, painting, drawing, printmaking, objets d'art, and even online-gaming art! His Magical Realist style draws on the historic Comédie Française, Commedia dell'arte of Italy, and the English Harlequinade – classic entertaining troupes of Old Europe, whose imagery even Picasso adopted in his Blue and Pink periods. The Carnevale of Venice also figures into Bruvel's iconography and characterizations, while his stylizations extend into neo-Renaissance, neo-Classic, Fantastical, surrealist, science fiction, and New-Age visionary art.
Bruvel's luminous, meticulously detailed paintings demonstrate nuances from this fascinating and informed mélange of sources that reflect Bruvel's training and studies in art and art history from an early age. But where his thoroughly hybridized landscapes and visions come from can often be enigmatic and just as mysterious as the finished works themselves.
Bruvel was born in Sydney, Australia in 1959 to French parents. When he was four years old, the family moved back to France. Gil's avid appetite for art led his parents to enroll him in a prestigious restoration workshop when he was 14. Due to his young age, instructor Laurent de Montcassin put him on a probationary period of six months, during which difficult assignments were piled on the young artist in an effort to discourage him. This only served to pique Gil's interest and motivate him more. As a full-fledged student at the workshop, Gil mastered techniques dating back to the 1400s to restore masterpieces, such as a ceiling fresco in a 17th-century Renaissance chapel.* He also took college-level art and art-history courses. The hands-on restoration experience and his history studies gave the artist an appreciation and knowledge of different eras and cultures that continue to influence his artistic style to this day.
*(He has, more recently, been commissioned to do ceiling frescoes on a $15M mansion in Texas!)
SELECTED SOLO & GROUP EXHIBITIONS
2013 Chloe Gallery, Wimberley, TX
Jan Kossen Contemporary, Art Basel Miami, FL
Re-Art/Marcel Salome, Dreamscapes Exhibition, Viechtach, Germany
2011 Dolce Gallery, Telluride Film Festival, Telluride, CO
Fantasmus Art, Hilleroed Bibliotek, Denmark
2010 St. George Cathedral, Perth, Australia
2008 Fantasmus, Copenhagen, Denmark
"The Hotel Show," Ex One/Metaltec Innovations, Dubai
Pageant of the Masters, Laguna Beach, CA
Sculpture in the Park, "23rd Annual Exhibition," Loveland, CO
2007 Anchorage Museum of History & Fine Art, Planes, Trains and Automobiles:
A History of Transportation in America, AK
De Gouden Phoenix, Venus & the Female Intuition, Leeuwarden, The Netherlands
Princesse de Kiev, Venus & the Female Intuition, Nice, France
1976 Musée des Baux-de-Provence, France, solo show
SELECTED PRIZES, HONORS & AWARDS
2010 'Public Prize,' "St. George & the Dragon," International Juried Sculpture Competition,

St. George's Cathedral, Perth, Australia
2009 'Honorable Mention,' "George's Horse," stainless steel & bronze sculpture,

Gateway to the Imagination, Nationally Juried Competition, Farmington Museum, NM
2008 'Best in Show,' "The Oracle," mixed-media sculpture,

Gateway to the Imagination, Farmington Museum, NM
'First Place,' "Chess Set, The Natural-vs-Mechanical Worlds," mixed-Media,

objet d'art sculpture, Visual Arts Alliance, Houston, TX
2007 'Honorable Mentions,' "The Builder," stainless steel and bronze; "Dream of Earth,"

bronze sculptures, Gateway to the Imagination, Farmington Museum, NM
2006 'First Place,' "Balance, The Passage" and "Dream of Water," bronze sculptures,

Visual Arts Alliance, Houston, TX
2006 'Best in Show,' "The Passage," bronze sculpture, Gateway to the Imagination, Farmington Museum, NM
'Award of Excellence,' "Balance," New Jersey Equine Artists' Association, Bedminster, NJ
1987 'Bronze Medal,' Palais des Congrès, Paris, France
BIBLIOGRAPHY
2013 Dreamscapes V: Contemporary Imaginary Realism, anthology
2011 Spectrum 18: The Best in Contemporary Fantastic Art, Underwood Books, anthology
IMAGINAIRE IV: Contemporary Magic Realism, Fantasmus Art, Denmark, anthology
2010 Spectrum 17: The Best in Contemporary Fantastic Art, Underwood Books, Nevada City, CA, anthology
IMAGINAIRE III: Contemporary Magic Realism, anthology
IMAGINAIRE II: Magic Realism 2010, Edition Brusen, Fantasmus Art, anthology
2008 IMAGINAIRE: Magic Realism, Claus Brusen, anthology
2007 Dreamscape 2: The Best of Imaginary Realism, Salbru Publishing, Wimberley, TX
2006 Dreamscape: The Best of Imaginary Realism, Salbru Publishing
2001 Timeless Travelers, Portraiture by Gil Bruvel, Wimberley
1994 Reality of a Dreamer, Volume II, Eastern Printing Co, Bangkok, Thailand
1992 Reality of a Dreamer, Dai Nippon Printing, Co., Ltd., Tokyo, Japan
SELECTED COMMISSION
1999 Domestic housing design – works of art, fixtures, installations: ceiling painting, paintings

and sculptures, stonework, columns, stained-glass windows, doors, door handles, bas-relief,

flooring, newel post, handrails, etc., Houston, TX