Mark Yale Harris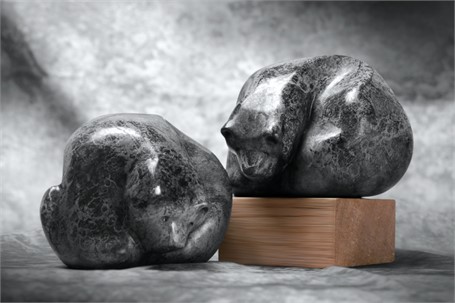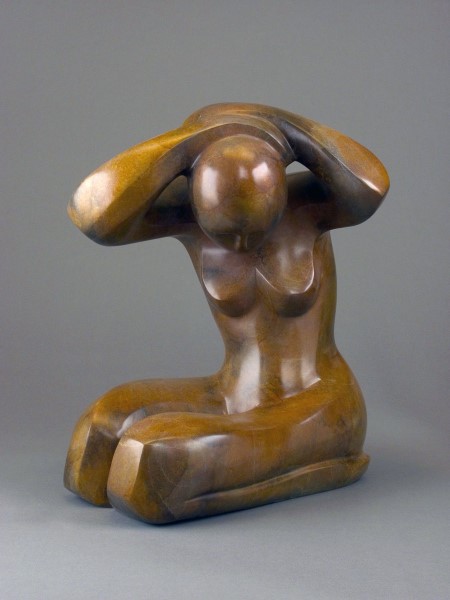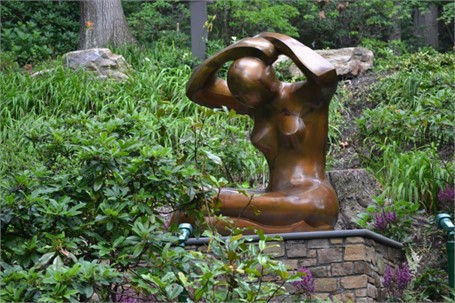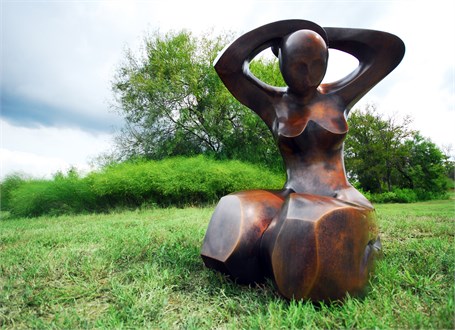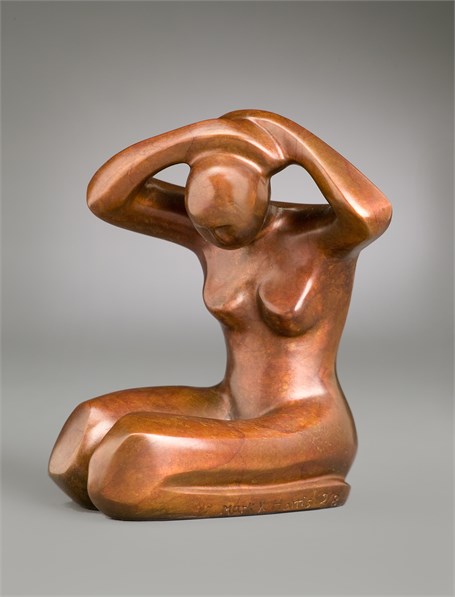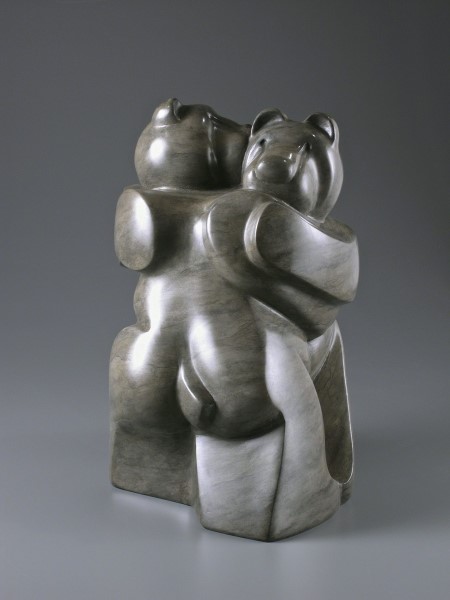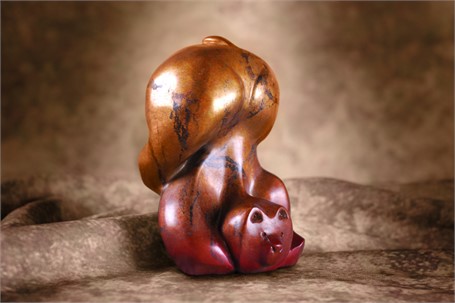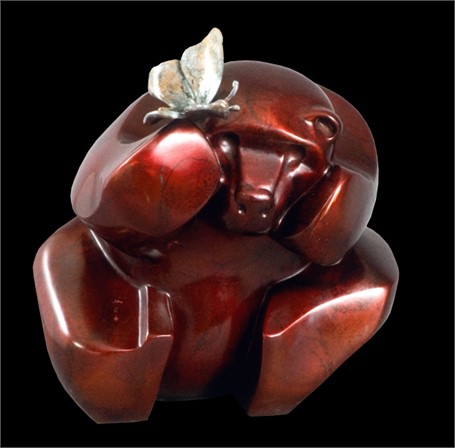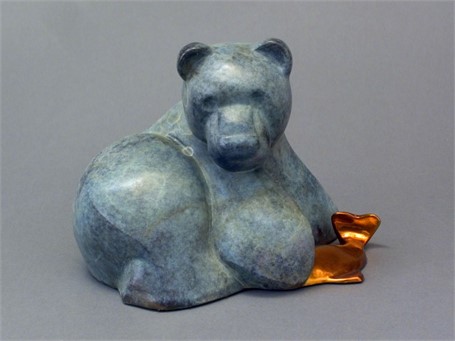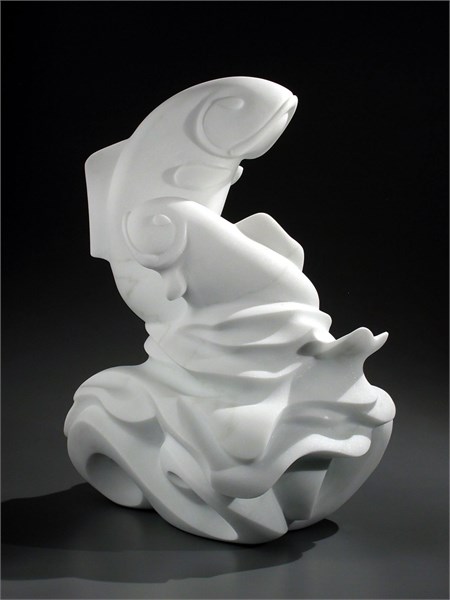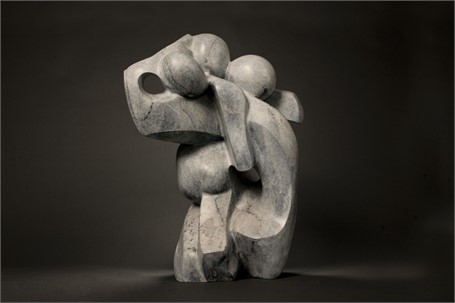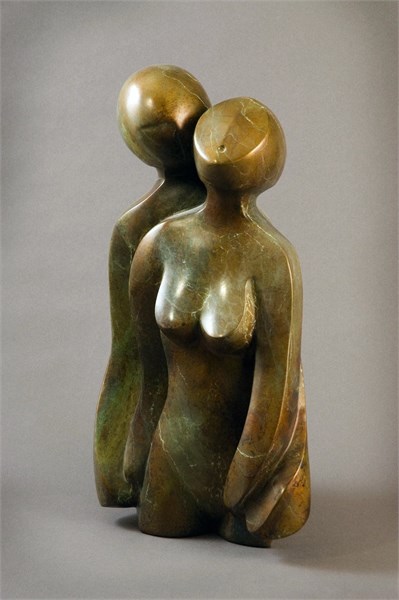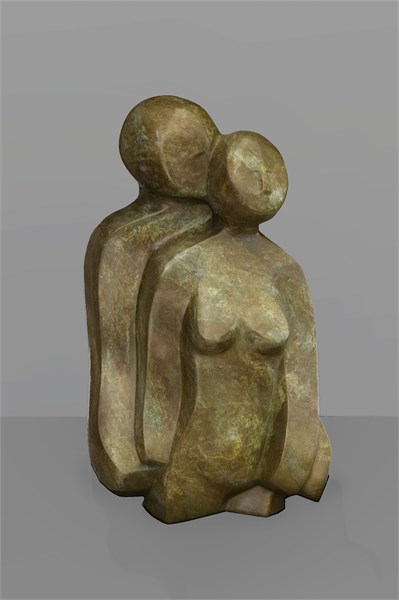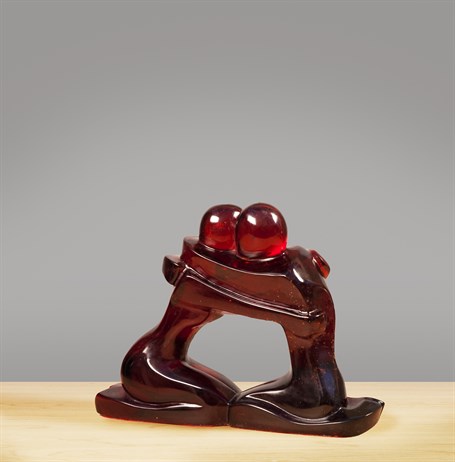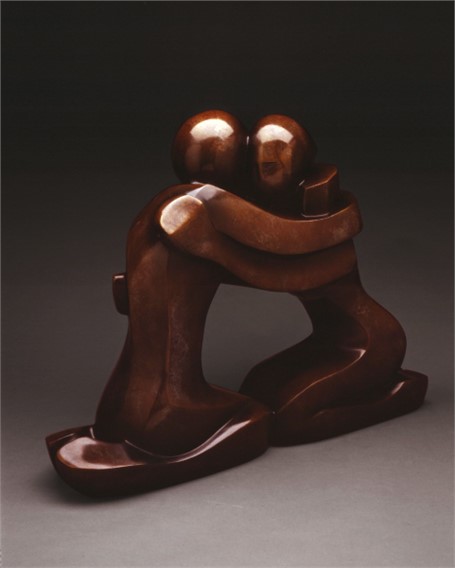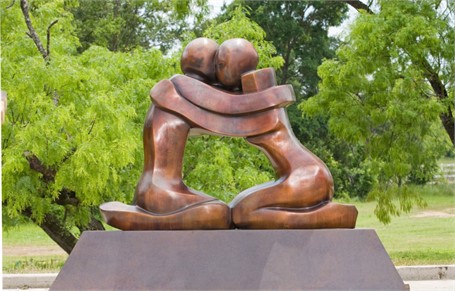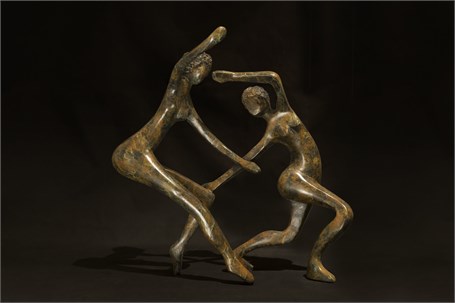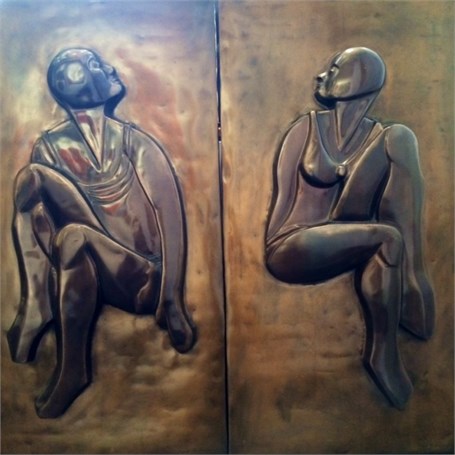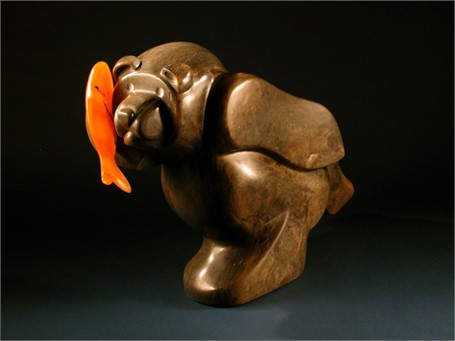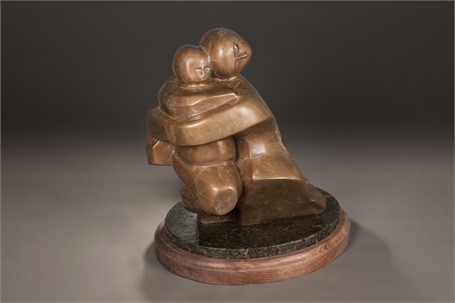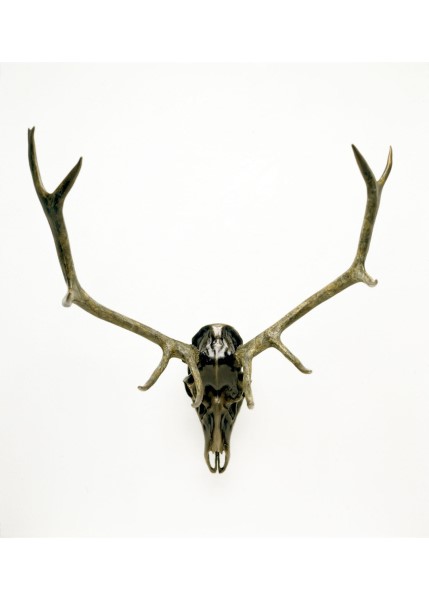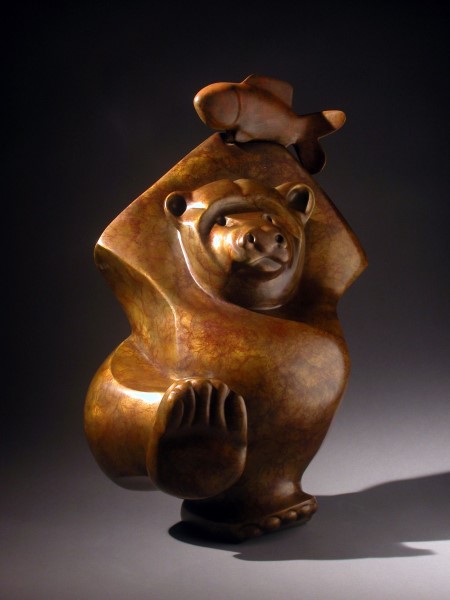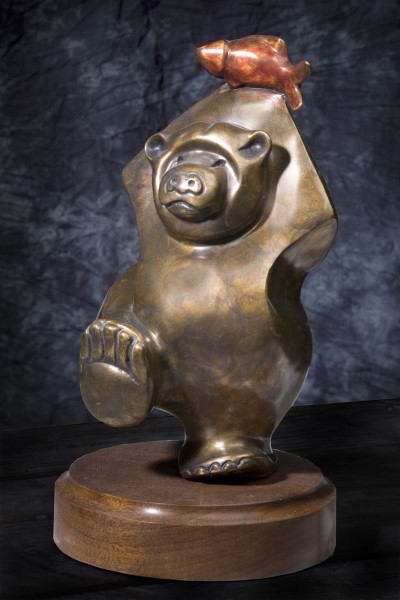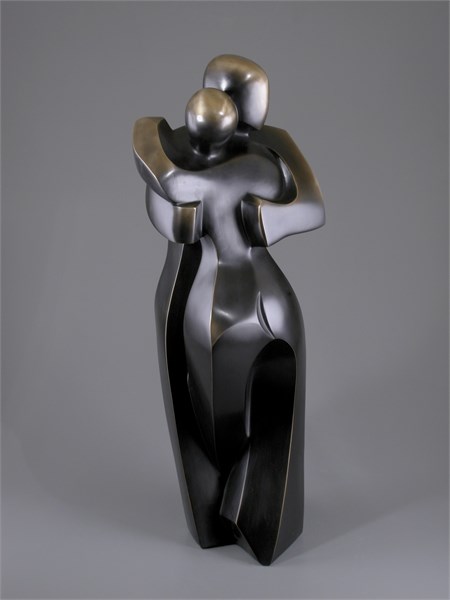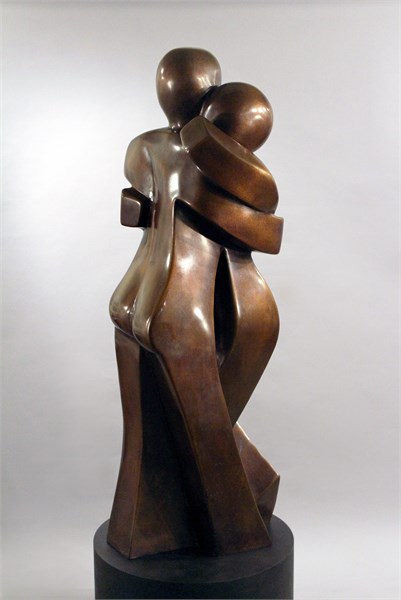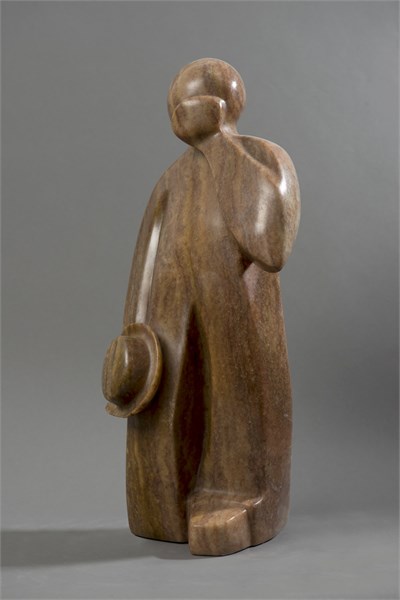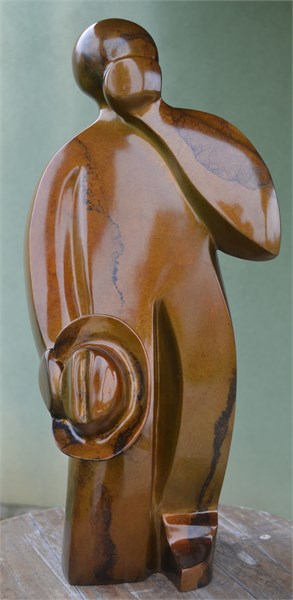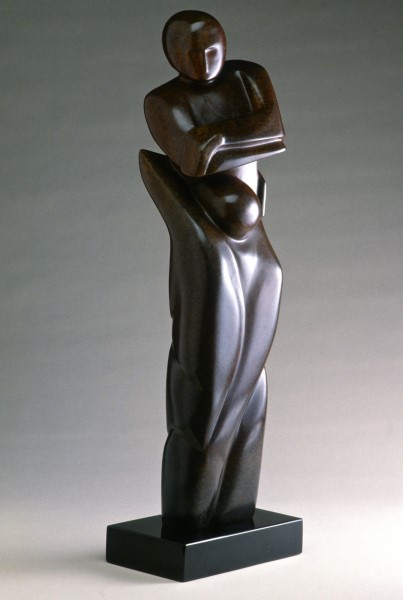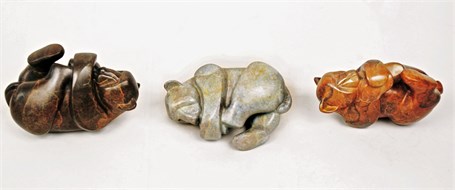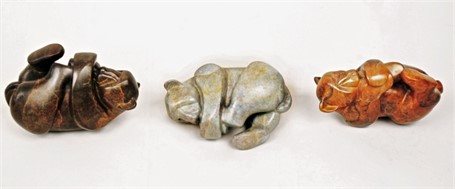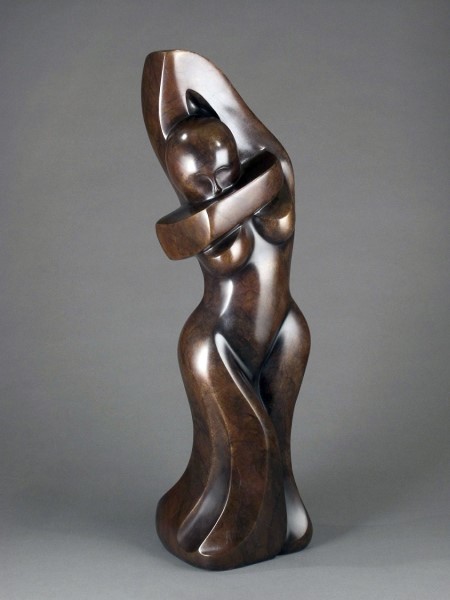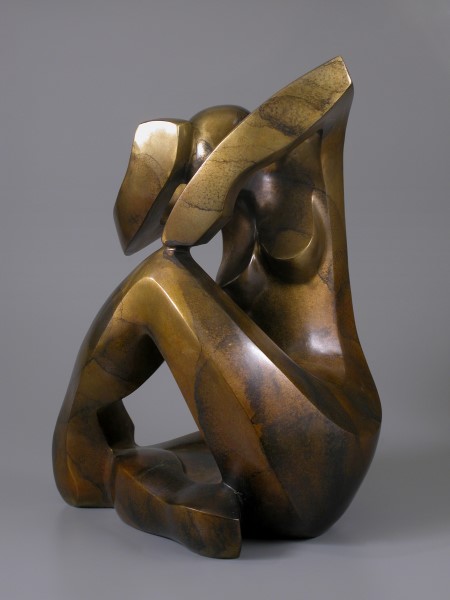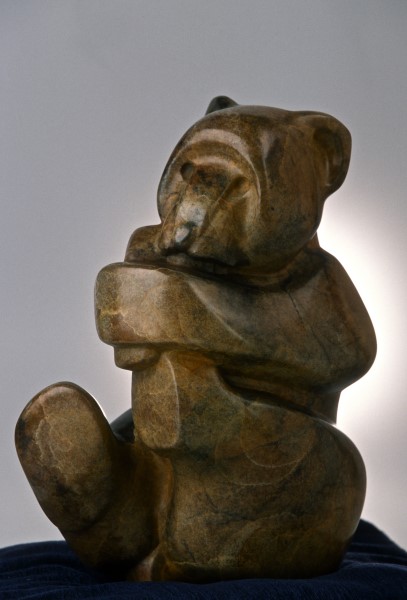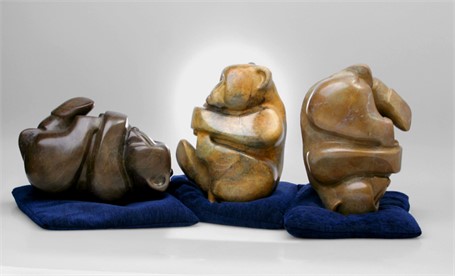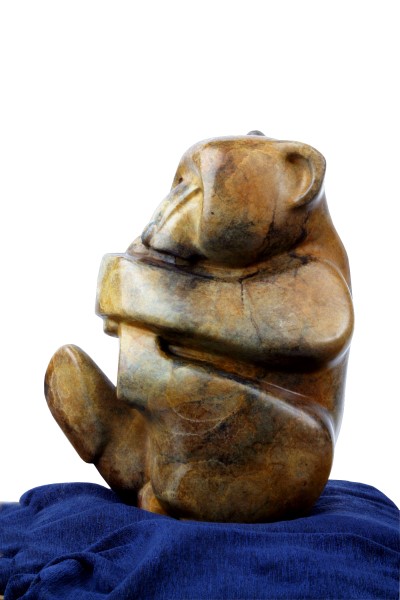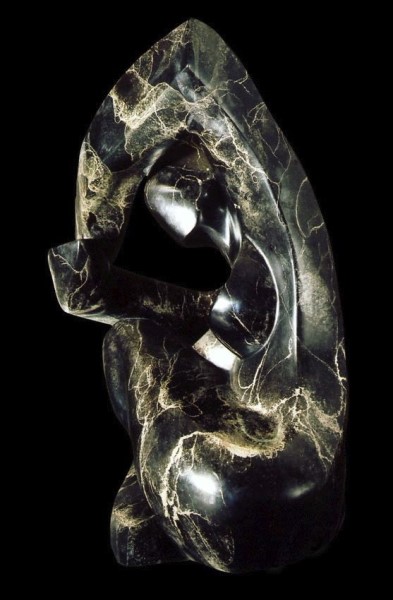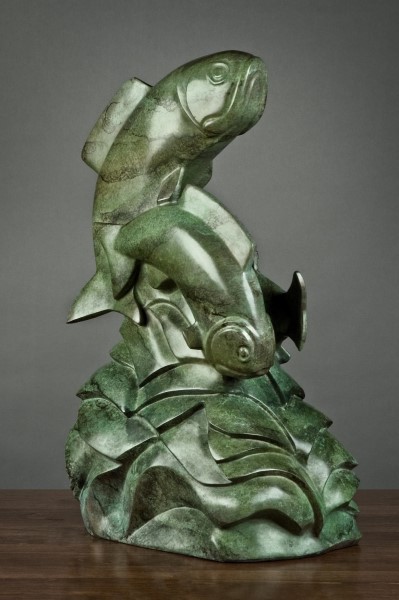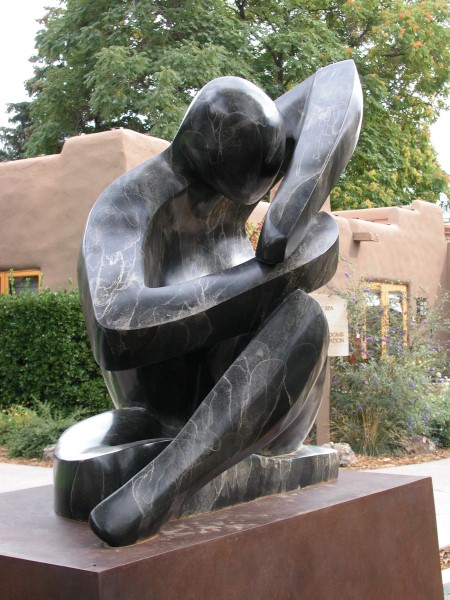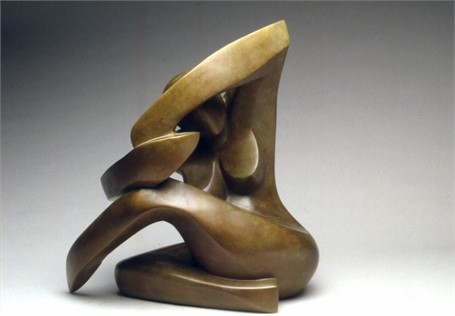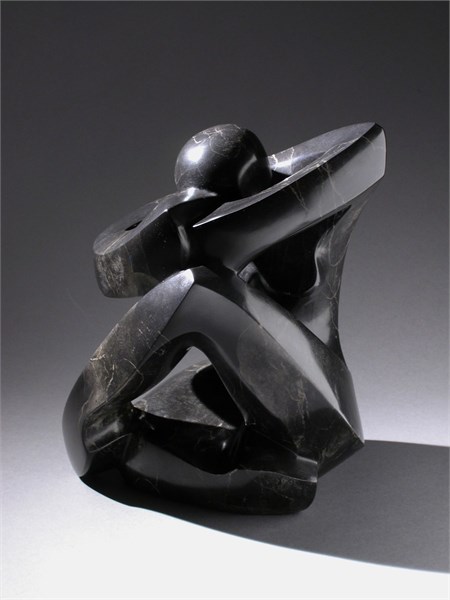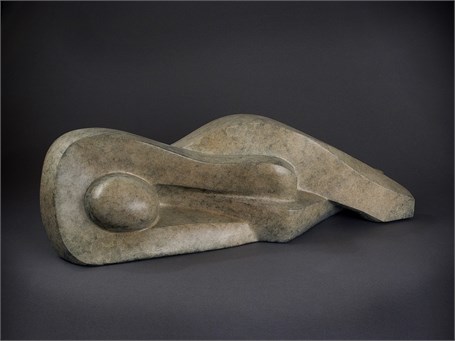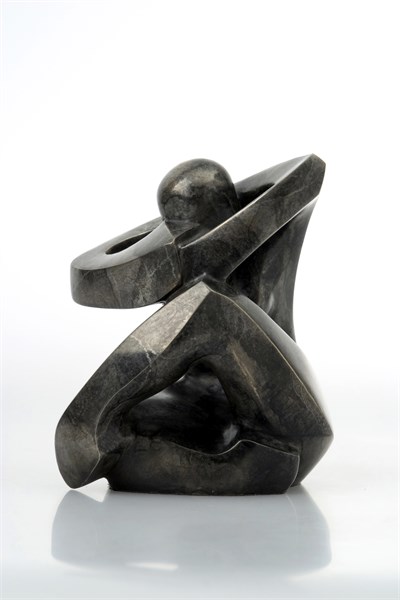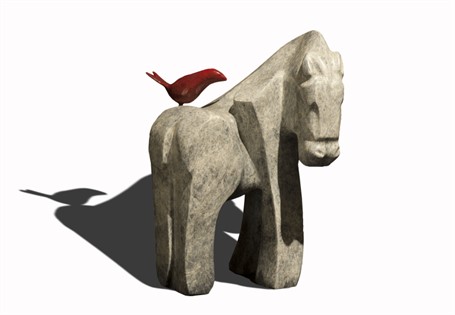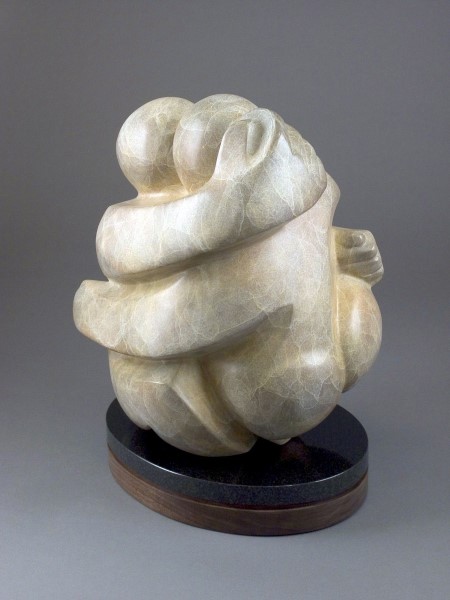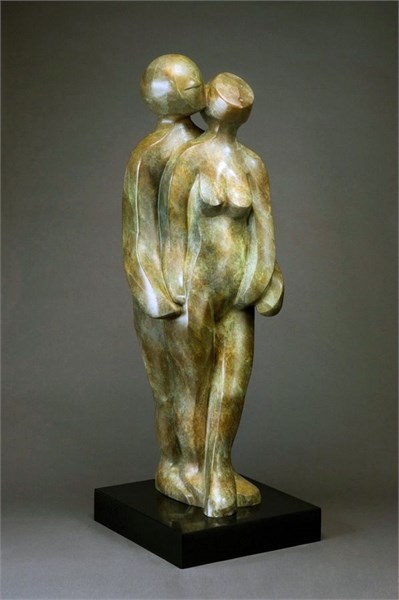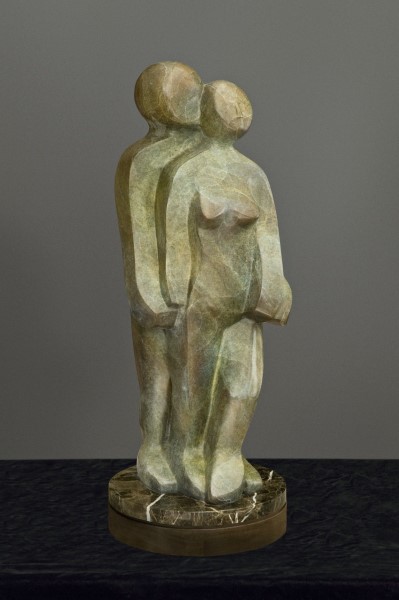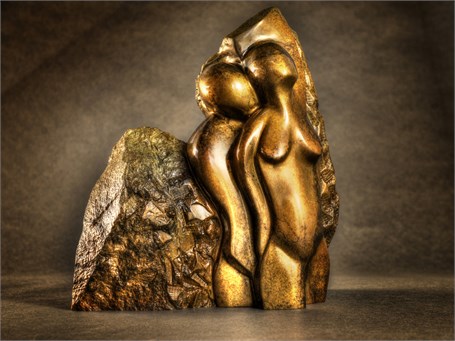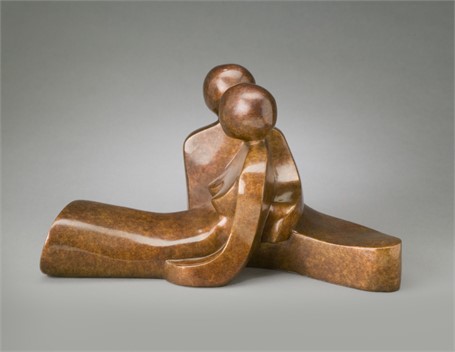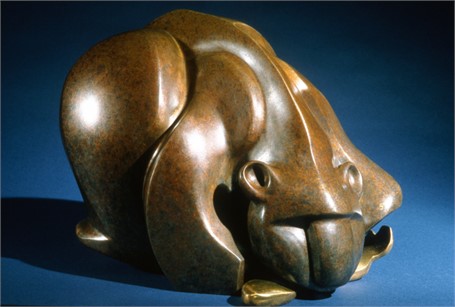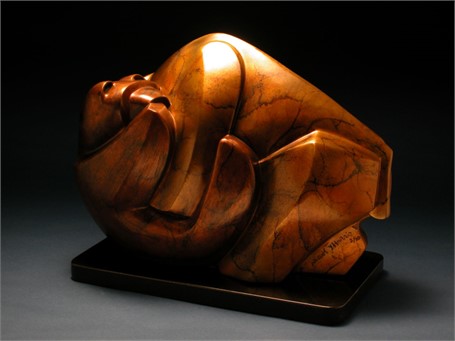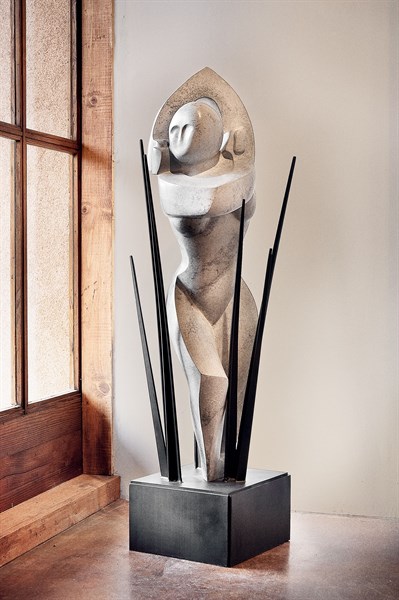 MARK YALE HARRIS
(b 1937, American)
Mark Harris is a stone sculptor, whose works are in the line of the early Modernism of Brancusi and Arp. While his figures depict natural subjects, mainly wildlife, his style abstracts to a geometric formalism. Being of stone and based in nature, Harris' sculptures resonate with ecological themes and a love of the great outdoors.
Harris first realized his true passion in the Southwest. Stone carving became his life's work, as Santa Fe became his home in the late 1990s. With much to learn, Harris chose a mentor whom he had long admired to assist him with honing his burgeoning artistic skills – sculptor Bill Prokopiof (Aleut, 1944-1999). In the spirit of the nation's most recognized Native American artist, Allan Houser (Chiricahua Apache, 1915-1994), Prokopiof and sculptor Doug Hyde (Nez Perce) took Harris under their wings and generously shared their immense knowledge, talent, and vision. It should be remembered here that the multi-million dollar sculptures of Brancusi and Arp were, themselves, highly influenced by native arts from around the world.
Prior to developing as an artist, Harris had spent many years in the area of sustainable urban development (specifically real estate and hotels), a conventional career in which he was quite successful, but not fully satisfied. The transition into a wholly fulfilling trade was both challenging and exciting. The artistic passion that had existed just beneath the surface of Harris's long-established business persona was finally emerging. He accessed the invaluable experience of his mentors, along with his own vision, to create an evolving body of work in alabaster, marble, limestone, and bronze, often combining different elements to bring forth contrasts of composition. Over the past fifteen years, Harris has continued to challenge himself as a sculptor, finding it important to continue learning through master workshops and teaching.
PHILANTHROPY
Fine Art for Children and Teens (FACT) in Santa Fe, New Mexico
BIBLIOGRAPHY
Mark Yale Harris: Figurative Abstractions in 2010 (ARTWORK International, Inc. Press)
Mark Yale Harris: Untamed, 2011 -- Acclaimed Artist Series (ibid)
Mark Yale Harris, A Retrospective 2006, 2013 (op cit.)
SOLO EXHIBITION
The Royal Academy of Art, London, U.K.
Marin MOCA, Novato, CA
National Museum of Wildlife Art, Jackson Hole, Wyoming
Orange County Center for Contemporary Art, Santa Ana, CA
The Royal Scottish Academy, Edinburgh
Monmouth Museum, Lincroft, New Jersey
La Grange Art Museum, GA
National Sculpture Society
Roswell Museum of Art
Millicent Rodgers Museum, Taos, NM
The Wildlife Experience Museum
Peach Arch Park International
Museum of the Southwest
Holter Museum
Masur Museum
Las Cruces Museum of Art
Chesterwood Museum
Palm Springs Art Museum
Austin Museum of Art
Open Air Museum - Ube, Japan
Ohr-O'Keefe Museum of Art - Biloxi, Mississippi
Polk Museum of Art - Lakeland, Florida
The Village Green Sculpture Park - Cashiers, North Carolina
SELECTED COLLECTIONS
Hilton Hotels
Booth Western Art Museum, Cartersville, Georgia
Rock Resorts: La Posada Hotel - Santa Fe, New Mexico
Herman Memorial Hospital - Houston, Texas
State of New Mexico - Ruidoso, New Mexico
Four Seasons Hotel - Chicago, Illinois
City of Roanoke Historic District - Roanoke, Virginia
CAREER
2011 Mark Yale Harris, Curator, National Sculpture Exhibition -
Carbondale, Colorado, Carbondale Council for the Arts and Humanities
Former Vice Chair National Sculpture Society
EDUCATION
2011 Studio Immersive, with visiting critics: David Humphrey and Charles Long, Anderson Ranch Arts Center - Snowmass Village, Colorado
2006 Building on Ideas: Looking for Source, intensive workshop with Terry Allen and Jo Harvey
Anderson Ranch Arts Center - Snowmass Village, Colorado
2000 Workshop in creative development with James Surls Anderson Ranch Arts Center - Snowmass Village, Colorado
1997-03 Marble/marble Institute of Colorado - Marble, Colorado
1996 Studied with Doug Hyde, Bill Prokopiof, James Surls, Lincoln Fox, and John Forno
1961 Ohio State University BBS
SELECTED SOLO EXHIBITIONS
2015 Art Palm Beach, Florida
2014 SOFA Chicago, Illinois
X Florence Biennale 2015 - Italy
Littleton Museum - Littleton, Colorado
Selected for KUNST 2014 - Berlin, Germany
The Figure Now, Fontbonne University - St. Louis, Missouri
32nd Annual Exhibition, Anderson Ranch Arts Center - Snowmass, Colorado
Julie Morgan Ballroom, Merchants Exchange Building - San Francisco, California (Hosts include: Harrison Ford, Jackie Chan, Edward Norton, Bo Dereck, Ralph Fiennes...)
Turquoise Ball, Millicent Rogers Museum - Taos, New Mexico
MEMBER
International Sculpture Center
New Mexico Sculptors Guild
Texas Society of Sculptors
Texas Fine Arts Association
Friends of Contemporary Art Santa Fe
Austin Visual Artist's Association
Society of Animal Artists